One of the many brands of solar generators is the All Power.
The team here at Suntrica has researched every manufacturer of solar generators we can find and collect some info on each one to help you make an informed decision on your purchase.
Here's what we learned:
What Products Do They Make?
Solar generators, portable washing machines, forestry tools, JD engines, and open-box bargains are some things that can be found at All Power.
Are AllPower Products High Quality?
Some customers' evaluations on Amazon indicate that the All Power Generator is a superb option for utilities. The size, affordability, and charging speed make it ideal for most people. The generator is a top-notch power plant that performs well under all environmental circumstances.
What Is the Reputation of the Company?
It is common knowledge that All Power Generator is the industry standard in producing and distributing outdoor power equipment worldwide. All Power was established in 2005 and is based out of Ontario in California.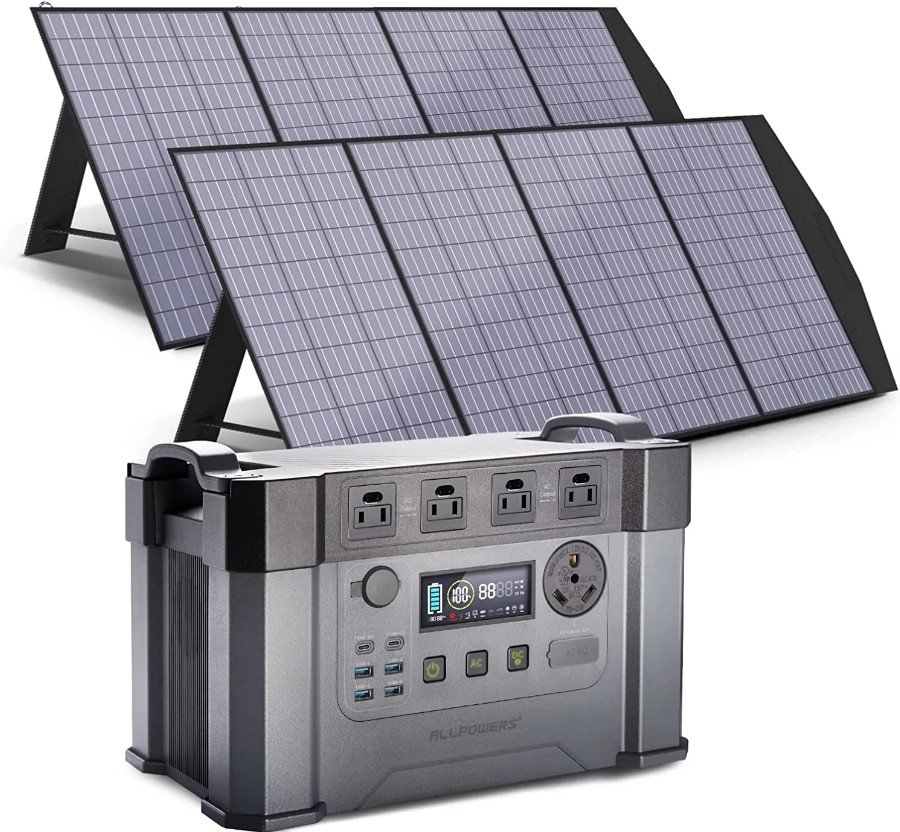 The company's worldwide production space, which includes China and partner plants, is 6 million square feet.
Where Are They Based?
All Power is based in Ontario in the state of California.
Where Are the Products Manufactured?
When it comes to power generation, distribution, and inverter systems, you can't do better than All Power Manufacturing. All Power Mfg. has factories in Santa Fe Springs, California, and Tecate, Baja, California, and Mexico, allowing them to serve customers worldwide with high-quality goods.
View Other Brands:
What Is Their Standard Warranty?
You'll have full use of your item for 18 months after the date of purchase. Not only that, but they stand by their product with a 30-day money-back guarantee. There are no questions-asked returns if you are unhappy with your purchase. All Powers merchandise only qualifies for this offer.
Do They Have Good Customer Support?
All Power Generator has first-rate customer service. Every one of my inquiries and worries has been addressed promptly.
How Can I Contact Them?
You may reach All Power Generator from Monday through Friday, 8 a.m. to 4 p.m. PST, by emailing support@allpowergenerator.com, or by calling (888) 896-6881.
Where Can I Buy All Power Products?
All Power Generator's wares are available for purchase on the company's website, as well as on marketplaces like eBay.
Conclusion
This generator is an excellent investment in a power outage or other catastrophe involving your house or company. This is fantastic for travelers because it can be set to charge your phone automatically and can even power a TV or computer in the event of an emergency.
All Power Solar Generator Models
| | | | |
| --- | --- | --- | --- |
| Model | All Power 700W | All Power 300W | All Power 2400 W |
| Capacity | 606Wh | 288Wh | 1500Wh |
| Dimension | 150 x 140 x 86mm | 20.6×16.5x11cm | 25 x 8.4 x 8.25 in. |
| Weight | 3.74 lbs. | 8.58 lbs. | 7.98 lbs. |
| Cost Per Battery Cycle | $1.6 | $0.9 | $4.4 |
| Charging Time with 50W Panel | 8-10 hrs. | 10-12 hrs. | 16-24 hrs. |
| Charging Time with 100W Panel | 4-5 hrs. | 5-6 hrs. | 8-12 hrs. |
| Charging Time with 200W Panel | 3-4 hrs. | 2.5-3 hrs. | 4-6 hrs. |
---