Driving is an essential mode of transportation for many of us. While it is necessary, it comes with risks. Each year, backing over incidents kill or severely injure thousands of children and elderly adults.
A vehicle's typical rear blind spot can hide objects up to 25 feet away. Solar-powered backup cameras can help lessen the risks, and they are also easy to install.
How To Choose a Solar Powered Backup Camera
The average driver has to back up their vehicle multiple times each day. Even while being cautious, objects can seem to come out of nowhere. Back up cameras in cars are a requirement now in the United States.
However, millions of vehicles on the road do not have this technology. You can install a wireless backup camera on any vehicle without any additional wiring.
They are a simple solution to a problematic situation, and they provide added safety. Everyone should have backup camera wireless on their vehicle.
Blind Zones
Each side of a vehicle contains blind spots the driver cannot see. These blind spots can stretch as far as 15 to 25 feet behind a vehicle, making them extremely dangerous to pedestrians.
Shorter individuals driving large SUVs and trucks make this blind spot even larger. Children often do not understand the risks of these blind spots, and they can walk into them as an unsuspecting driver reverses.
Backup Crashes
Backup crashes occur any time someone backs their vehicle into an object. This easily avoidable accident costs drivers thousands of dollars every year. Backup crashes can involve trees, poles, other vehicles, cyclists, and pedestrians.
Drivers can almost entirely avoid these incidents by utilizing backup cameras in cars.
Backovers
A backover accident occurs when a driver reverses their vehicle into a non-occupant, killing or severely injuring them. Backover accidents are preventable tragedy that kills dozens of children and elderly adults every year, with thousands of more victims suffering severe injuries.
Between 2002 and 2006, there were an estimated 292 backover fatalities and 18,000 backover injuries annually. Passenger vehicles caused 78 percent of backover fatalities and 95 percent of backover injuries, with children under five and adults over 70 at the highest level of risk.
These accidents typically occur in driveways (where most fatalities occur), residential areas, parking lots (where most injuries occur), and public roadways. About 40 percent of the time, the victim is related to the driver.
The victim usually approaches from the side as the driver begins to reverse, and neither person has adequate time to recognize each other or react.
Mandatory Backup Cameras
On February 28, 2008, the Cameron Gulbransen Kids Transportation Safety Act of 2007 was signed into law. This regulation required the United States Department of Transportation to issue safety regulations regarding backup crashes within three years.
Although the law stated a deadline of February 2011, the USDOT repeatedly granted itself extensions. In September 2013, the father of Cameron Gulbransen, along with a group of advocates, petitioned the courts, demanding regulations for backup cameras within 90 days.
Six months later, on March 31, 2014, the U.S. National Highway Traffic Safety Administration announced that all automobiles produced after May 2018 would be required to have backup cameras installed.
Aftermarket Backup Cameras
Adding an aftermarket backup camera is the simplest way to protect yourself from backup crashes. These products require no additional wiring, and you can even use them while driving, unlike models that receive power from reverse lights.
The camera will require an initial charge from an outlet, but once fully charged, you never have to worry about it again. A few hours of daily sunlight captured by the solar panels will be enough to keep the product running.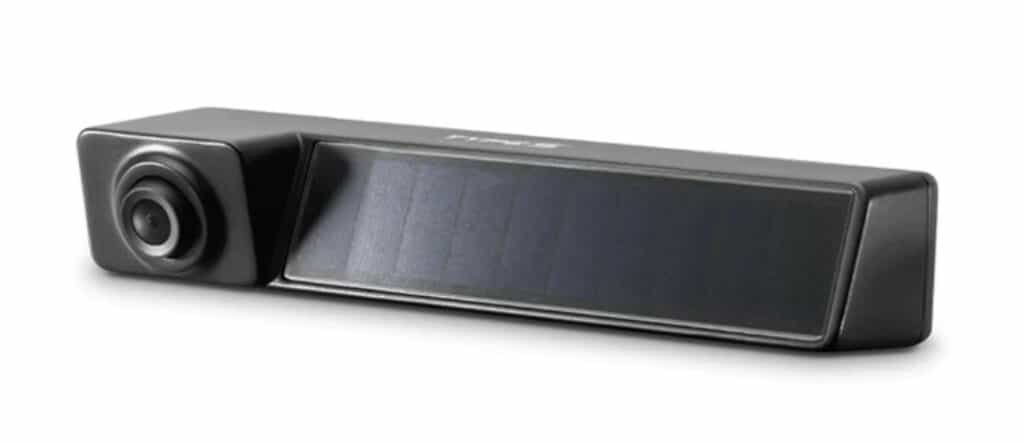 They are mounted directly with your license plate, and installation usually takes just a few minutes. The camera and panels are hidden, and they are aesthetically pleasing on any vehicle.
Monitors
You'll need something to view the video feed the camera is recording. Some models come with dedicated monitors while others can connect directly to your phone, eliminating the necessity for extra wires and gadgets, which can clutter your cockpit.
The solar cameras and monitors are completely wireless, making them easy to use for everyone. A product that allows you to connect straight to your phone is useful, as it eliminates the need for additional equipment.
Solar Panels
Charging and replacing batteries is time-consuming and can be expensive. Solar panels eliminate the need for an external charge source and keep your wireless backup camera charged for when you need it.
One of the best options is a product with a solar panel at the bottom of the license plate. This product setup creates a considerable surface that you can angle upwards to capture the most sunlight.
Best Solar Powered Backup Camera Reviews
Type S Solar Powered HD Wireless Backup Camera
This parking sensor from Type S isn't necessarily a camera, but it is the most effective solution for cars without an existing camera. Enormous dedicated screens for cameras can take up space, clutter your cockpit, distract from driving, and obstruct your view.
This app-based sensor eliminates the need for any extra equipment. The sensor mounts directly to your license plate in a matter of minutes. After an initial charge of the camera, the solar panels will keep the camera ready for use.
The sensor detects hazards behind your vehicle and sends audio and visual warnings to your phone.
After easily installing the app, it can tell you how far away objects are with instant audio and visual notifications. The sensor is small, and it doesn't cover your license plate. Moreover, the product is barely noticeable on your vehicle.
G-Sensor technology automatically shuts the sensor down when you park your vehicle, conserving battery for the next time you need it. This option won't distract from driving and will still provide instantaneous hazard notifications.
Pros
Instant phone notifications
No charging required
Easy installation
Audio and visual hazard distance cues
G sensor technology
Cons
Doesn't actually provide live footage
---
FenSens Wireless 1080p Backup Camera
You can only pre-order this product currently, but when released, the company promises five-camera uses with only two hours of direct sunlight. It will send HD 1080p video directly to your smartphone through the app downloadable on Apple and Android.
The camera contains G-sensor technology that can detect when you back up your vehicle, automatically launching the app on your phone. You can also launch the camera by using your voice or clicking the TAP QuickLaunch button in the app.
Some consider it the best reversing camera Australia has to offer. The license plate mounted camera is securely held into place with four security screws, helping to prevent theft.
The company is offering a 30-day money-back guarantee and a one year warranty on product defects. This product is considerably more expensive than the others.
Still, it is a fantastic choice for someone who wants to add a no-fuss HD wireless backup camera onto an older vehicle.
Pros
Can withstand hurricane force winds
Florida building code certified
USA made
---
Whistler WBU-900 Wireless Digital Backup Camera
This camera is a respectable value option for consumers looking for a simple car backup camera and screen for their vehicle. It comes with a dedicated monitor, so it is suitable for people without a smartphone.
The camera will stay charged with the included solar panels after an initial charge from an outlet. You can install the unit upside down and flip the image if it impedes the operation of your trunk handle.
While the image quality provided by the camera isn't spectacular, it is sufficient to see any obstacles behind your vehicle. The camera has three time periods to choose from, allowing for some customization.
Some consumers reported syncing issues with the camera, but it is a common problem with products of this type. The manual buttons can be somewhat tricky to operate on this product, and the unit doesn't offer voice activation.
Nevertheless, this product provides the best wireless backup camera for thrifty shoppers.
Pros
Can be installed upside down
Can be installed with only a screwdriver
Cons
Dedicated monitor
May have syncing issues
Fussy buttons
---
Final Thoughts About Choosing a Solar Backup Camera
The best solar backup cameras offer a simple solution to a deadly problem. In as little as a few minutes, you can install the camera and monitor in your vehicle, making backup crashes far less likely.
The Type S solar-powered backup sensor is like having eyes in the back of your head. It connects directly to your phone, eliminating the need for extra equipment.
The solar panel is extenshttps://typesauto.com/products/app-view-and-solar-powered-parking-sensorive, efficient, and has no problem keeping the sensor charged. I like the simplicity of the license plate mount, which can be installed on practically any vehicle.
The camera will send your phone alerts automatically, warning you of hazards and allowing you to keep both hands on the wheel. The Type S G-sensor is waterproof and has an extensive operational temperature, so you don't have to worry about the elements.
Easy, functional, and affordable, the Type S sensor can eliminate unnecessary risks you may be taking every day by providing you with immediate feedback about hazards behind your vehicle.
---