Automatic gate openers make it easy for you to open or close your gate from far. Solar openers need little maintenance as they are self-sufficient. You can choose between three of these gate openers:
Sliding Gate Opener Kits
These sliding gate openers go parallel to your perimeter fence wall. So it allows the gate to slide in and out. One advantage of these gates is that they take minimal space and only a single gate is needed.
Sliding gate opener kits are fitted with a 120V motor. They are able to provide continuous operation and they have a great torque too.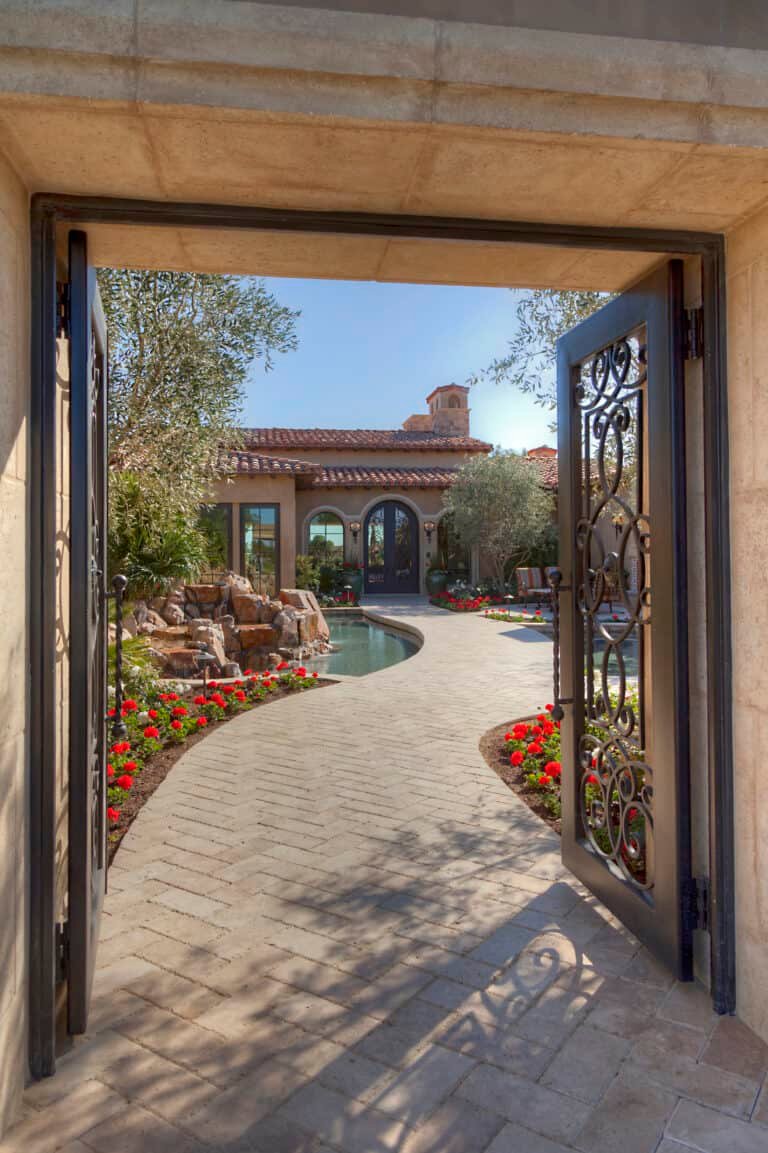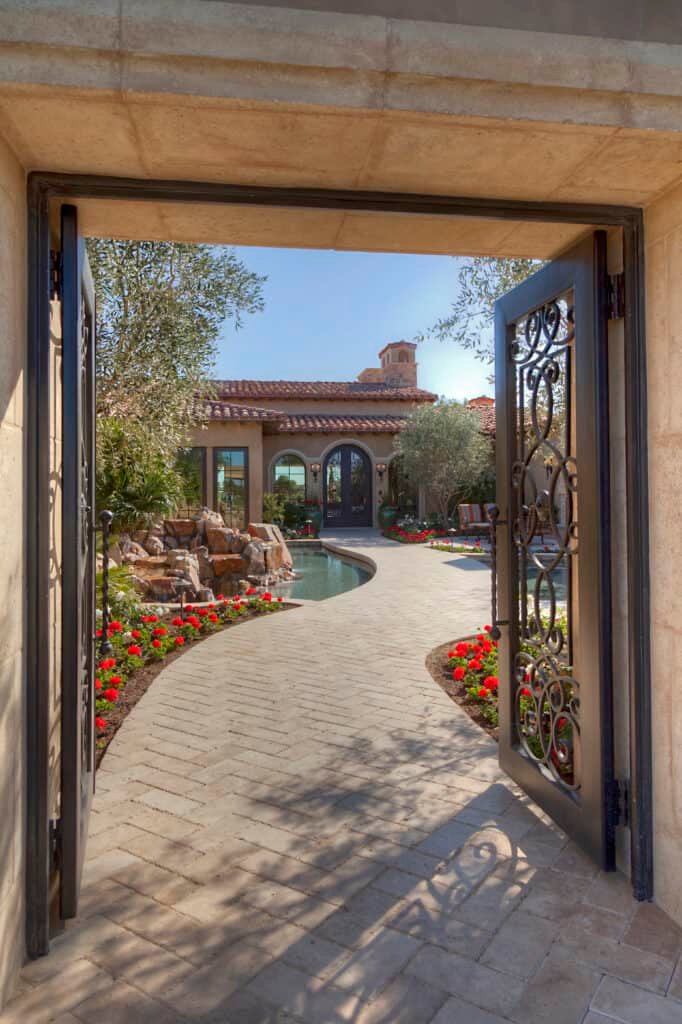 A good sliding gate opener should operate a gate of up to 1400 pounds. To make them more efficient, these gates feature a soft start and stop function. To protect the user, these gates openers stop whenever they encounter an obstruction.
Swing Gate Opener Kits
These kits are ideal for single swing gates. They are usually fitted with an underground sensor. So it can detect when a car is approaching and opens automatically.
When the vehicle enters your premises, the gate closes automatically. Swing gate opener kits come with a lever arm and a master unit. Besides, they have a solar panel, a cable, and a mounting unit.
For easy operation, the kit comes with channel radio transmitters. Also, with receiver and antennae to operate your gate from a distance.
Do You Find It Challenging To Keep Your Gate Closed?
A solar-powered gate opener can close or open your gate automatically. These gate openers are easy to operate. Most of them come with a remote and you can operate the gate with the touch of a button.
It is challenging to pick a good solar powered gate opener. Especially if you are using solar products for the first time. This guide will help make the right decision when shopping for solar-powered openers.
Dual Swing Gate Opener Kits
Unlike the single swing gate openers, these open or close two swing gates towards your street. They sport underground sensors that detect the proximity of vehicles approaching the gate.
Double swing gates feature an auto-close operation. So it enhances the security of your home. Even better, the most solar powered gate opener kits has an emergency auto-release key. It allows you to open the gate in case of power failure.
Considerations When Buying Solar Powered Gate Opener Kits
Once you have decided to install solar gate openers and have chosen what you need, there are more things to consider. Note that, solar gate openers are easy to customize to meet your needs.
As such, you need to consider your needs and gate requirements.
Pick a Quality Controller
When your solar opener fits with a high-efficiency control board, it's easier for you to optimize to meet your solar panel's output. The control board of your automatic gate opener also affects the efficiency of other components.
This includes low-power loop detectors and the digital keypads.
Pick the Best Deep Cycle Solar Batteries
A good deep cycle battery will keep your solar-powered automatic gate opener operating. In most cases, the opener kit comes with a lithium-ion battery. This makes it a great option for solar operated devices.
In case a Li-Ion battery is not available, you can pick either AGM, RV, or Marine batteries. Keep in mind that your first choice should be a Li-Ion battery as it will last long.
Energy Management
A good solar powered opener should conserve energy for it to last long. Energy management information should be given on the product description.
Ensure that the gate opener can deliver the power when you need it to and when not in use, it should be able to minimize energy consumption to last longer.
Quick Close Features
A quick close feature allows you to close the gate quick to enhance the security of your home or office premises. With this feature, the gate closes immediately your vehicle has entered the promises making it a challenge for burglars to find their way in a few minutes later.
Power of the Solar Panel
If you have a powerful motor and a less powerful solar panel, the gate opener might not function optimally. A good solar panel should match the requirements of the motor.
The advantage is that most of the solar panels are designed to meet the exact requirements of the door opener. When a solar panel is not provided as part of the door opener kit, the manufacturer gives you panel recommendations.
EEnsure the Kit Has All the Needed Accessories
A good solar powered gate opener kit should have all the necessary accessories and should be ready to install and use. When you buy a complete package, you are sure that the manufacturer has designed all the parts to work efficiently together.
This reduces the inconvenience of buying separately. If a solar panel meets the above technical considerations, you can now go ahead and consider other factors such as:
Affordability
Warranty terms
Ease of installation
Quality of materials
Ease of maintenance
Generally, a good solar powered gate opener should meet all your automatic gate opening and closing needs.
Best Solar Powered Gate Opener Kit Reviews
Ghost Controls TDS2XP Heavy Duty Dual Automatic Gate Opener
The Ghost Controls TDS2XP Heavy Duty Dual Automatic Gate Opener works efficiently. Especially for gates not more than 20 feet long and weighing up to 900 pounds.
This ensures that it fits a wide range of gate types. Each kit comes with a 10-watt premium mono-crystalline solar panel. It converts enough power to keep your gate operating at all times.
Irrespective of the age or cycles of the motor, its operations remain swift and quiet. Besides the motor and the solar panel, the kit comes with all other installation hardware. Plus, two operator arms with cables, a mounting arm, and brackets for fast installation.
This solar-powered opener is designed to open and close fast. Thanks to the Ghost-improved mechanical design and the new radiofrequency. This ensures that your property is secure. The kit is optimized to function on tubular gates.
Note that if your gate is push-to-close, you will need to buy push-to-close brackets separately. Lastly, the unit comes with a high quality battery box.
This box ensures that, in case of acid leaks, it cannot damage the control board or any other components of the gate. Additionally, the unit comes with a Safe Force system. It reduces the amount of force exerted to prevent injuries to people.
Pros
Offered with all needed accessories for easy installation
Comes with a powerful solar panel
Easy to program the opener's control panel
Designed with durable materials
Offers swift and quiet operation
The control box is easy to access and operate
Can be installed on different types of gates
Cons
Not offered with a 12V battery
---
USAutomatic Sentry 300 Commercial Grade Solar Gate Opener
This is a single gate opener designed to be installed on heavy iron gates up to 12 ft. long, farm gates up to 20 ft. long and on chain-link gates up to 14 ft. long. Each unit operates with a 12V DC battery that can be charged using solar panel or can be charged using AC transformer in instances where the solar cannot charge the unit efficiently.
The Sentry Plug-N-Go wiring harness makes it easy for you to install the system within minutes. Here, you will not require extra wiring besides what is offered with the kit. Even better, the kit comes with universal mounting brackets so you can install on push-to-open or push-to-close gates.
These mounting brackets can easily be bolted to the existing gate with no problem. Irrespective of the weight of your gate, the opening and closing times remain the same; the gate closes and opens fast.
Thanks to its design, the gate is able to close or open in 16 seconds. This is coupled with obstacle sensors to enhance the safety of gate users.
To enhance the lifespan of this unit, it is created solid and housed in rigid steel. It also sports a protective board to keep the unit safe from elements. Its circuit board is housed in a plastic case to keep off weather elements.
Pros
High energy efficiency; can operate for weeks with a single full battery charge
Offers fast and quiet operation
The Sentry Plug-N-Go wiring system makes it easy to install
Sports a durable construction
Offered with a generous 3-year limited warranty
Offered with nearly all needed accessories, expect a 12V battery
Cons
Battery not included in the kit
The kit is relatively more expensive
---
Mighty Mule MM360 Single-Gate Solar Powered Opener
The MM360 works efficiently with medium-duty gates. It weighs about 550 pounds. It is easy to install since all installation hardware is offered. You will also have a detailed installation guide and a DVD showing installation step by step.
This device runs on dual sense technology. It offers security and allows you to install the gate. Even without the need to buy a secondary entrapment device.
With the powerful 10-watt solar panel, this device is short-charging when exposed to maximum sunlight. With each kit, you get all the essential installation hardware. This includes a plug-in transformer for easy installation.
This solar-powered gate opener kit is designed for single swing gates up to 16 ft. long. It is a great choice when you need a solar gate opener on budget.
Though it is a budget option, it sports high-quality construction to last long. With the brackets and cables offered with the purchase of this unit, you will be up and running in the shortest time possible.
Pros
This kit is easy to maintain
Offered with a high power solar panel
Delivers reliable and smooth operation
Works with different types of gates
Comes with a generous 12-month warranty
Great price-quality ratio
Cons
Battery not included
Does not have a soft-stop function
---
Final Thoughts About Choosing a Solar Powered Dusk to Dawn Light
There is a horde of good solar powered gate opener kits each designed to meet specific needs. Different manufacturers, such as Ghost Controls or Mighty Mule, design a range of opener kits for different types of gates.
If your gate is a dual swing, there is a product for you from your favorite manufacturer. When shopping, take your time and consider all the technical aspects of the opener kit.
Our top recommendation from the kits above is Ghost Controls TDS2XP Heavy Duty Dual Automatic Gate Opener. The unit comes with the necessary installation hardware.
Also, it has great security and user protection features. Even better, it is reasonably price. As such, it meets the needs of many users and falls within the budget of most people.
---