A solar pool cover is a great way to help conserve energy and keep your pool warm. If you are asking how long do solar pool covers last, then this article will provide all the information you need!
From how long they should last, how often they should be used, to how much money you can save by using one, we have it all here for you. Let's take a look at how they work and why you should use them yourself.
How Solar Pool Covers Work
Solar blanket covers work by trapping and holding the heat of the sun in the water. The pool water is heated during the day and remains warm in the evening.
This ensures that if you intend to swim in the colder periods of the day, the system draws on the energy saved and provides heat transfer at night. This extends your swim season and makes it easier to do your part in energy saving.
Factors That Affect Solar Cover Durability
The following factors may affect the durability of your solar blankets: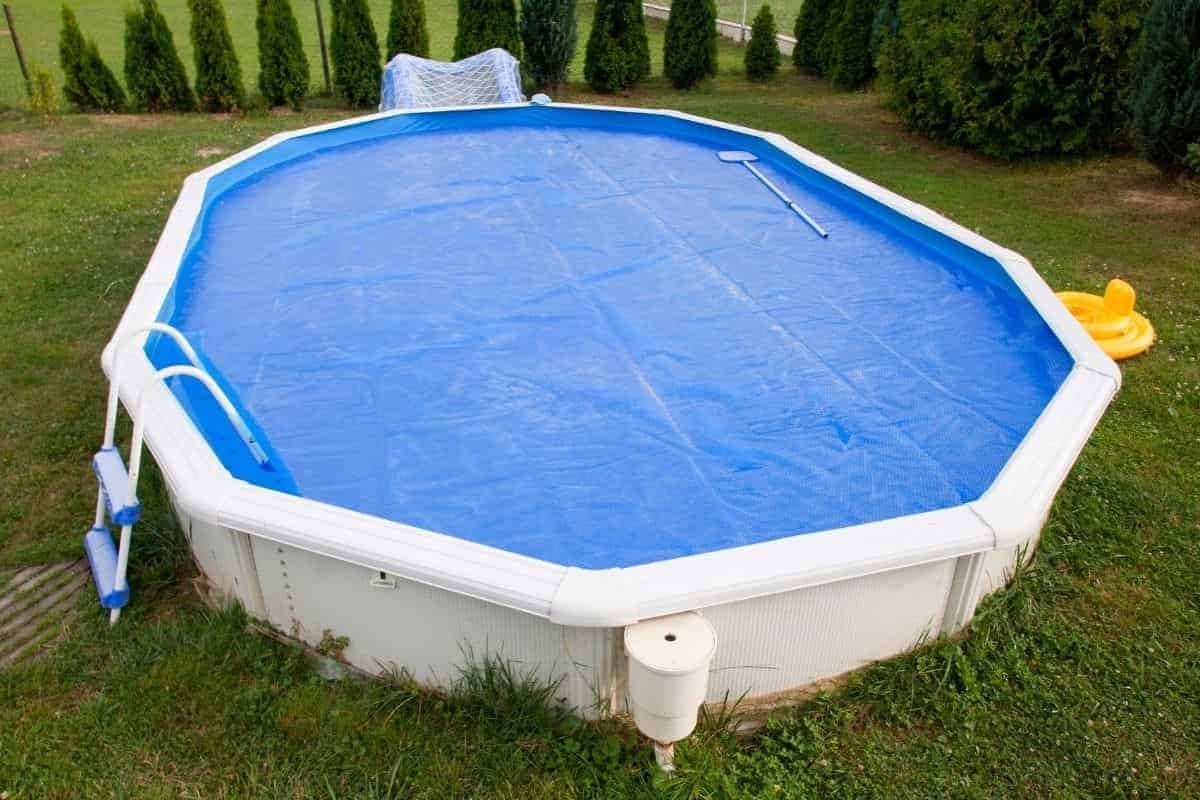 Cover Thickness
Thicker solar blankets can last 2-3 years. Medium thickness covers can last for 1-2 years, and thin solar pool covers may last for 6 months or less. The thickness will also determine how much do solar pool covers cost.
Filtration System
If you have a pool, the type of filtration system you have can affect how long your solar cover lasts. Pool chemicals are bad for covers over time. Ask an expert if the type of pool filter you have is right or not.
Water Level
When your pool is low on water, it is exposed to more UV light. If you lose water from your pool, this will decrease the life expectancy of the cover.
Sizing
To make sure your solar cover lasts a long time, you need to buy the right size. You also need to know that when the solar cover is smaller than 70% of the water's surface area, it won't work as well, because there is more potential for heat to escape.
Pool Type
The type of pool you have will affect how long your solar cover lasts. In-ground pools get more sunlight than above-ground ones and are exposed from every angle, while a small above-ground pool is only exposed to sunlight from one side.
How Long Should They Last and When To Use Them
A solar cover can last up to 3 years. The life of a pool cover can vary due to the type of solar blanket used (such as a dark blue solar cover, which is the best cover for heat retention), the amount of use, and geographic location.
Do solar pool covers prevent evaporation? With swimming pool solar covers, loss of heat is kept to a minimum. You may also notice that the warranty periods vary considerably from one location to the next.
Solar covers are not recommended for pools with high evaporation rates, meaning reservoirs with less than 10 inches of water depth. They are also not recommended for pools that have a lot of debris around the water surface.
What Else Should You Know About Solar Pool Covers?
Solar pool blankets can save money on heating and extend the life of your pool and heater. Solar blankets work best in warm climates, but they will also work in other climates if there's enough sun.
No matter how efficient are solar pool covers, solar blankets are not recommended if there are a lot of leaves or grass near the outdoor pool. They can blow into the pool and plug up filters or even cause an algae bloom. A pool blanket is also not good for pools that have low water, with less than ten inches of depth.
Bottom Line
Solar pool covers are a great way to save money on your utility bills, and because they protect the filters from UV rays and add value to your home, there's even more incentive for you to invest in one today!
In addition, you have to learn how to clean pool cover. If you take good care of your pool cover, it can last for years. We hope you found the information helpful and that you'll be able to use these tips when purchasing your pool cover or planning how long it should last.
---