Different inverter brands are very popular in today's market and are one of the most important components of a solar system. These inverters play an important role.
Solar inverters, also referred to as solar charge controllers, change the DC electricity generated by the solar panels into normal AC power and distribute it to the rest of the load in case a load requires a small increase or decrease in power. Solar inverters are also used to manage fault protection.
This means that they shut down the system and initiate a shutdown operation whenever there is any disturbance in the power supply already generated or if something goes wrong with the overall system.
Here is the list of the inverter brands:
Chinese company GoodWe manufactures GE Solar inverters under an exclusive licensing agreement. The inverters are manufactured by GE Solar, the first cab in the range.
GE's inverters are built with a 5-year warranty, but if your system is connected to GE's monitoring portal, it can be extended up to 10 years.
Enertronica Santerno S.P.A is a leading manufacturer of motor drives and inverters for applications in the Industrial Automation and Solar Energy industries. The company is listed on the Milan Stock Exchange and has an estimated annual revenue of $25M – 100M.
The Kaco New Energy inverter ensures efficient utilization of your solar power plant. The German inverter manufacturer has been a pioneer in string inverter technology since 1998 and offers inverters for various applications, from small residential PV plants to large-scale solar parks.
With a warranty of sixty (60) months from the commissioning of the device and sixty-six months from delivery, ex works from KACO's new energy facility.
Power One Inc. is the pioneer in solar-on-grid inverters, Solar Hybrid Inverters, Solar Off-Grid Inverters, and Solar Power Plants. Starting in 1992, they have over 28 years of experience in manufacturing and exporting power conversion technology in India. Their annual revenues are over $500 million, and they provide warranty for their products starting from 60 months for single phase string and 120 months for three phase string.
SatCon is a leading provider of power conversion, management, and energy storage solutions for the renewable energy market, with a focus on the large-scale commercial and utility-scale solar photovoltaic (PV) markets. With over 4.5 GW of products sold and reliably operating worldwide, SatCon has established itself as an industry-recognized brand in the commercial, industrial, and utility-grade solar inverter market.
In 2016, solar inverter revenues increased by 220% to over $3.2 million, and all products come with a standard 5-year unlimited-hour usage warranty that covers service parts and labor.
CHINT is a leading global provider of smart energy solutions. Founded in 1984, CHINT achieved 23.25% year-on-year revenue growth to 4.48 billion USD (as of 30th June 2018). In 2017, CHINT will be one of the world's leading manufacturers of power systems and will continue to invest heavily in research and development to provide its customers with the best possible products."
SunPower Corporation is a solar panel manufacturer in the United States and a vertically integrated solar power technology company. SunPower designs, manufactures, and delivers high-efficiency solar panels and solar energy systems in North America.
Founded in 1985 and based in Richmond, Calif., SunPower reports total revenue of $1.32 billion (2021)
Hereinafter referred to as Kunlan, it is a Sino-US joint venture established in 2009 based in Beijing Zhongguancun High-tech Park.
With ten years of technical accumulation in the inverter field, Kunlan has formed a unique set of control logic algorithms, used a robust and mature hardware platform for quality assurance, and polished PCS with several patented technologies to serve various energy storage applications in the system.
Abb Fimer Pvt. Ltd. is a leading manufacturer of a wide range of Solar Power Inverters & Solar Batteries based in the Western Indian city of Pune, Maharashtra.
The company has been around since 1942 and has recently entered solar power generation. Abb Fimer Pvt. Ltd. is a member of ABB Group and has manufacturing facilities in India, Italy, and China, with the largest R&D center for inverters in the world in Pune. The company offers products ranging from 250 Watts to 600 KW
Power Electronics New Zealand is a major force in the global marketplace. They supply New Zealand with electronic motor control products, power quality, solar energy storage inverters, and EV chargers.
A company that cares about its clients and their needs, Power Electronics, has a 3-year warranty for their industrial products (variable speed drives and soft starters) and a 5-year warranty for their solar inverters against any production defect.
Schneider Electric is part of a family of leading global energy, control and automation companies. With 2013 sales of EUR 27 billion, Schneider Electric employs more than 97,000 people serving clients in over 100 countries.
The Group helps its clients manage their energy intelligently using customized integrated solutions and services for energy efficiency, automation, and data communications.
Westinghouse Solar inverter technology delivers safe and efficient energy capture with a built-in micro inverter. In 2007, Westinghouse Solar pioneered integrating a microinverter into its solar panels.
This innovation provides clean power directly to your home's electrical grid, like any other utility-grade panel, but at a lower cost. The result is more power in your pocket and cleaner energy generation for a safer future.
AEI designs and manufactures power converters, measurement, and control solutions for critical applications and processes. This includes inverters, rectifiers, matrix converters, battery chargers, synchronous generators, high-speed permanent magnet alternators targeting military and aerospace markets, permanent magnet motors for industrial applications, intelligent power management systems, renewable energy, energy storage solutions, and advanced grid control solutions.
AEI serves utility distributors, oil refineries and petrochemical facilities, metal fabrication shops, steel mills, pulp and paper mills, wind farms, and substations.
Enphase, the world's leading solar power inverter manufacturer, provides high-powered smart-grid ready IQ 7+ microinverters that simplify the installation process while delivering 25 years of product warranty. Their innovative technology has been installed on more than 1.7 million homes across 130 countries and continues to transform the renewable energy landscape.
Since 2011, Hisel Power has been globally renowned for its top-quality products and excellent customer service. From photovoltaic (PV) solar, battery power storage, and energy-saving solutions to international markets, they have made their footprints in Canada, the U.S., China, Pakistan, South Africa, Uganda, Thailand, and other countries.
Hisel Power proudly offers a 10-year product warranty on all products they manufacture.
LG is a solar inverter manufacturer based in Lincolnshire. The company has been in business for over 10 years and has a strong reputation for quality products.
The company is known for its innovative products and unique designs and has won numerous awards for its products. The company's products are sold in over 100 countries and are used by millions of people.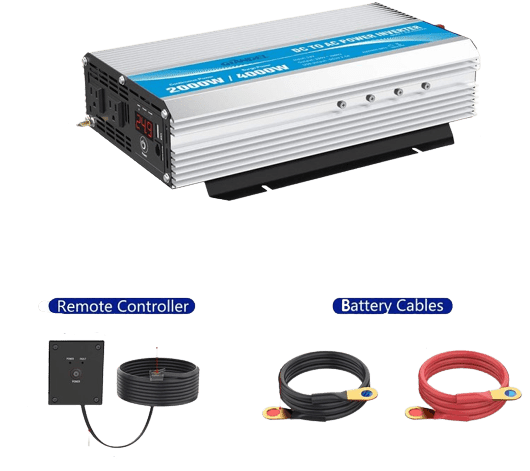 Their 25-year limited warranty covers product, performance, and labor because they believe in the quality of every solar module they design, develop, manufacture and ship to customers.
SMA Solar Technology is the world's leading provider of solar inverters. The company offers you a suitable device for each application: for all module types, grid connection and feeding into stand-alone grids, and small house and commercial systems in the Megawatt range.
Founded in 1981 and headquartered in Niestetal, Northern Hesse, Germany, SMA Solar Technology has a global presence with locations worldwide.
Kaco New Energy has been a pioneer in the development of inverter technology since 1998. The German manufacturer offers a range of inverters and system technology for solar power systems, and is based in Neckarsulm, near Stuttgart, Germany.
Kaco New Energy has supplied more than 17 Gigawatts worth of inverter power since 1999 and offers warranty extension packages for 10, 15, and 20 years through certified service partners. The warranty extension package includes free inverter repair or replacement inverter with all necessary updates.
The Yes Solar Solutions team provides expert solar energy consulting and premium-quality solar power system installation services to homeowners, businesses, and nonprofits throughout North Carolina. They have a 25-year workmanship warranty and a production guarantee for the first five years.
Their products vary in warranty length, but all solar modules have a linear production warranty of over 25 years.
Neovolta is a California-based company that specializes in residential energy storage batteries. These batteries are designed to reduce your utility bill and provide power to your home during a power outage. Neovolta's inverters come with a 10-year warranty and had gross revenue of $2,011,644 in 2020.
Opti solar is a manufacturer of power inverters that convert the DC power generated by solar panels into compatible AC power. They provide grid-tied, off-grid, and hybrid inverters with high quality.
With two years of warranty, they were established in 2007 and are based in Taiwan. They have been exported on the market for over two years and have offered their customers solid and high-quality inverters, including grid-tied, off-grid, or hybrid inverter options.
Yiming Wang founded Ginlong Technologies Co on September 9, 2005. The company is one of the oldest and largest global string inverter specialists and manufactures string inverters. In its 2021 Q1, sales of energy storage inverters reached USD 5.6 million.
I-Energy Ltd. is a company that specializes in making solar power conversion and optimization products. The company was founded in 2009 and has a lot of experience in the deregulated electricity markets in North America and other parts of the world.
I-Energy offers products that come with a warranty that lasts anywhere from 5 to 15 years. The average standard warranty offered by the company is for 10 years.
Ingeteam has been a Spanish company that produces solar inverters for more than 16 years. The Ingecon® Sun Lite is their newest offering, designed to be installed outdoors, and it can withstand severe weather conditions.
Ingeteam is a well-known European brand that will become more familiar to Australians as they install more solar panels on their properties. With over 16 years of experience in solar manufacturing, Ingeteam has become a premium supplier of solar and battery inverters, designed and made in Pamplona, Spain.
HiQ Solar is a leading solar inverter manufacturer recognized by NREL Best Venture Awards 2014, and recent awards include Inter Solar Award 2015 and Global Energy Clean energy Award 2016 Best Solar. Founded in the year 2011, HiQ Solar has developed high-density commercial-grade power electronics using advanced technologies for solar and battery storage applications.
SolarEdge is making the transition from centralized to distributed energy networks possible, with its innovative grid services solution. Founded in 2006, SolarEdge developed the DC optimized inverter solution that changed the way power is harvested and managed in photovoltaic (PV) systems.
As a result, homeowners can expect to see 12-20% more energy production while lowering their monthly electric bill by up to 50%. SunEdges intelligent inverter solution maximizes power generation while lowering the cost of energy produced by the PV system, for improved RoI.
Northern Electric Power Co. Ltd. was founded in the United States with a California-based headquarters and has a 10-year history of developing advanced solar power conversion solutions.
Northern Electric Power Co. Ltd. shipped market-leading microinverter and rapid shutdown MLPE products to customers in more than 35 countries, generating revenue of £493.7 million which was £39.4 million higher than the prior year due to increased distribution revenues and higher meter rentals, partially offset by lower contracting volumes.
Solar Bridge provides the newest solar panel technology to equip your home or business with the most cutting-edge solar solution. All panels come with a 25-year manufacturer's warranty, and their systems on installation and workmanship have a 5-year warranty.
They also have flexible finance arrangements, including zero upfront deposit, interest-free payment plans, and no ongoing service fees for years after installation.
Exeltech manufactures solar products that include true sine wave inverters, rackmount systems, and frequency converters. It was established in 1990 and offers a one-year warranty for defects in material and workmanship. The estimated annual revenue is $6.9M.
Schuco Solar is a Canadian company that designs, manufactures, and distributes solar energy systems. Founded in 2009 by Dr. Praveen Jain, a world leader in energy research, Schuco Solar, has established itself as a market leader in Canada.
Their products include Sunpak solar batteries, portable power packs and inverters, residential battery backup systems, and high-quality solar panels."
Sunset is committed to replacing inverters, batteries, and solar panels free of charge. Founded in Adelsdorf, a small town near Erlangen, Sunset has grown rapidly since its founding. What began as a garage operation has become one of Germany's leading specialists for saving energy.
It employs high-caliber experts who work with efficiency and quality.
TMEIC is a leading provider of advanced systems solutions for various industrial applications. The company's products include utility-scale inverters, which are designed with the latest interconnection technology and offer a wide range of industrial systems solutions including variable frequency drives, motors, and photovoltaic inverters. Headquartered in Tokyo, Japan, TMEIC was established in 2003 and has annual revenue of $460.1M.
The AKO series is an essential power inverter designed to start and control brushless motors with the starter. The advantages include the highly efficient management of brushless motors from the start-up to high speeds.
With more than 25 years of experience in designing and producing customized inverters, they provide you with the perfect solution for your products.
Related Articles:
Greenvolts Inc. is a Japanese manufacturing company that was founded in 2007. They manufacture electrical power equipment, including solar panels, inverters, and water heaters.
The company has been expanding rapidly since its inception, and now employs over 800 people. They have a strong commitment to sustainable energy practices and have won numerous awards for their innovative products.
Emerson Network Power's business platforms — Automation Solutions and Commercial & Residential Solutions — operate on four growth vectors: utility segment, commercial end market, residential market, and renewables. The company has two core business platforms: Automation Solutions and Commercial & Residential Solutions (CRS).
Emerson's grid-tie inverters are designed for utility and large-scale commercial uses. Quarter Net Sales were $4.9 billion, up 9 percent from the year prior despite an estimated $175 million impact due to supply chain disruptions.
Founded in 2008 by solar energy industry veterans, Auxin Solar designs and manufactures high-quality, high-efficiency photovoltaic modules for commercial and residential applications. Their production facility is located in the heart of Silicon Valley in California, and they are a 100 percent U.S.-owned, -operated, and -headquartered CSPV manufacturer in the United States.
Sungrow is a renewable energy company that manufactures power supply equipment for solar and wind power projects. Sungrow's products include PV inverters, floating systems, storage systems, and accessories. The company was founded in 1997 by University Professor Cao Renxian.
With more than 24 years of experience in developing and producing photovoltaic inverter technology, Sungrow offers a 10-year warranty for inverters purchased. In 2020 revenue increased by 25.15% to $3.74 billion from $2.956 billion in 2019.
APsystems is a global leader in developing, manufacturing, and marketing microinverters based on their proprietary, leading-edge solar technology. The company was founded in 2010 and recorded 528.7 billion won in revenue and 64.3 billion won in operating profit in 2021.
The Apparent clean energy generating system is an innovative technology that dynamically produces real and reactive power to meet energy demand. The system is based in California, USA. Technology is constantly improving and becoming more efficient. The system is able to meet the demands of the ever-changing energy market.
Motech Americas is a solar inverter manufacturer based in Tainan City with a manufacturing company in America. Founded in 1981 and based in Taiwan, the Module manufacturing facility has been operating for over twenty years.
It has delivered over 1.5 million PV modules to the solar electric market, delivering solar-generated electricity to customers on every continent.
Delta has been a Taiwanese electronics manufacturing company designing, engineering, and manufacturing fans and switching power supplies since 1971. The company operates approximately 200 facilities worldwide, including manufacturing, sales, and R&D centers.
Delta is known for its DC industrial and computer fans and switching power supplies. It also offers a limited three-year warranty for every product it sells.
SMA America is a German supplier of solar energy equipment, founded in 1981. They are headquartered in Niestetal, Northern Hesse, Germany, and produce solar inverters for photovoltaic systems with grid connection, off-grid power supply, and backup operations.
SMA America's factory warranty period begins 3 months after shipment from SMA America.
Princeton Power systems design and manufactures state-of-the-art technology for energy storage, microgrids, and electric vehicle charging. Founded in the year 2001, Princeton Power Systems is located in Georgia, United States.
The company has a long history of providing innovative energy solutions to customers around the world. Princeton Power Systems is committed to helping its customers save money and reduce their carbon footprint. The company offers a variety of products and services that can help customers achieve their energy.
Generac develops software and solutions to power the 21st-century electrical grid. Its products include backup and prime power systems, virtual power plants, battery storage solutions, and engine- and battery-powered tools and equipment. The company was founded in 1959 and is headquartered in Wisconsin.
LeadSolar Solar is the top company for microinverters. They have dual and quad-input microinverters to support 60, 72, or 96-cell panels from solar panel manufacturers.
Their microinverters can convert more than 350 Watts on longer circuits. LeadSolar Solar was started in August 2011 and is in Santa Ana, California, USA. Their sales in 2020 were up to 1.82 billion Yuan.
Phono Solar Technology Co., Ltd has become synonymous with high performing, top quality photovoltaic panels that are ideal for use in large-scale power plants, commercial and residential installations. Founded in the year 2004 and based in China, Phono Solar specializes in solar products including solar modules, solar panels and other related components.
With a 12-year product warranty and a 25-year performance warranty, you can count on Phono Solar to deliver premium solar products at a fair price.
Eaton Corporation PLC is an Irish-American multinational power management company with 2021 sales of $19.63 billion, founded in Ohio with global headquarters in Dublin, Ireland, and a secondary administrative center in Beachwood, Ohio. Eaton has 24 months from the date of purchase or 30 months from the date of shipment.
iPOWER provides solar solutions that maximize your opportunities for energy independence and financial returns. With over 15 years of solar efficiency, founder Diane Dandeneau has developed a proven method of creating efficient, reliable systems that are competitive with utility pricing.
ETSolar is a leading solar cell manufacturer, established in 2005 and proudly headquartered in Sunnyvale, California. Their mission is to help solar power become an affordable and renewable choice for every household and business.
They provide optimized solar solutions that meet their worldwide residential, industrial, commercial, and utility clients' unique needs. ETSolar carries a 25-year linear warranty with $720 million in revenue (USD,2014).
Toshiba Mitsubishi-Electric Industrial Systems Corporation is a Japanese company specializing in developing, producing, and selling industrial electric and automation systems for industrial plants. The company's products include power electronics apparatus, motors, drives, and uninterruptible power supplies. Toshiba Mitsubishi-Electric Industrial Systems was founded in 2003 and has annual revenue of $460.1M in 2020.
Zigor designs and manufactures solar inverters adapted to each client by their needs. Optimized for the different dimensions and requirements of photovoltaic power generation through on/off-grid inverters, Zigor entered the market in 1998 and has since been offering innovative, robust, and efficient solutions for its clients based in Portal de Gamarra. The company has over 8 M € in annual revenue.
GAF Energy is a company that transforms the roofing and solar industries to generate energy from every roof. The rooftop solar warranty covers all power optimizers for 25 years and your inverter for 12 years. Their annual revenue is currently $46.2M, and they are based in the USA.
Nidec ASI S.p.A. (formerly Ansaldo Sistemi Industriali S.p.A.) is an Italian multinational company based in Milan that designs and manufactures rotating electrical machines, power electronics, and industrial automation. It was founded in 2012 with the acquisition of Ansaldo Sistemi Industriali by Nidec Corporation.
Siemens Industry is a German multinational conglomerate corporation headquartered in Munich, Germany, and Europe's most significant industrial manufacturing company.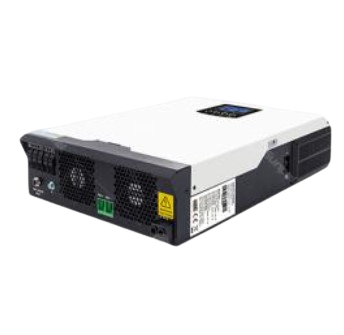 With 86.85 billion EUR in revenue in 2016, Siemens designs, manufactures, and services electrical equipment, control technology, and software for power generation, transmission, and distribution of electricity, as well as automation and digitalization solutions for industry.
Bo Yang and Yi Zhao founded Hoymiles Power Electronics Inc. to deliver on that mission: to make good technology more impactful by lowering its cost and making it accessible to more people. The company was created in 2012 by 3 post-doctors operating as an R&D team in China's National Power Electronics Laboratory. It has a standard 25-year warranty for its microinverters and three years for its communication equipment for systems installed beginning in 2012.
Powercom has been dedicated to creating professional power solutions such as Uninterruptible Power Supply (UPS), Auto Voltage Regulators (AVR), and other peripherals for over 30 years. Over 80 countries have certifications approved solutions from the company.
Established in 1987, the company is headquartered in Ontario, Canada and offers a five-year warranty on all its products.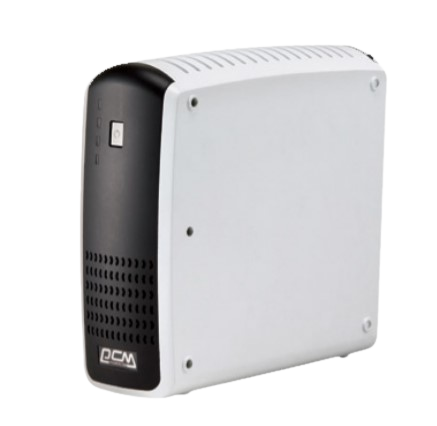 AE Solar AG is one of the leading brands in the renewable energy industry, providing high-quality new clean energy products and services since 2003. Founded by Dr. Alexander Maier and his brothers in Königsbrunn, Germany, AE Solar is continuously extending the industry chain upstream and successfully executing the downstream projects.
With revenue of € 480 million (US$611 million), this company provides solar components with a 30-year warranty as well as a 12-year product warranty.
Solaria is a manufacturer of photovoltaic (PV) systems integrating their panels and software with the leading inverters, batteries, and electric car chargers to deliver the highest performance and most reliable systems available to customers. From manufacturing facilities in the USA and South Korea, Solaria has increased by 71% to 110.5 million euros.
Solar Liberty, an American company, founded in 2003 by brothers Adam Rizzo and Nathan Rizzo, installs, sells, and leases solar panel energy systems for homes and businesses. The company has grown quickly through word-of-mouth marketing; in 2008, Inc Magazine included it on its list of Fastest Growing Private Companies and recognized it as one of America's top 5 renewable energy companies since it was founded.
Since 1994 Ablerex Electronics has been a global leader in the design, manufacture, and supply of power electronics. Their products are used by some of the world's most demanding and competitive industries. Based on their close relationships with world-leading manufacturers, their products operate at a level above their complex competition.
With vast experience of developing, producing, and marketing renewable energy products, especially in solar and wind grid-tie and stand-alone inverters, for over 10 years. Renergy is devoted to developing premium renewable energy products with competitive prices and quality.
Their dedicated R&D teams are committed to providing their customers with comprehensive solutions for highly reliable products. The factory is located in Southern Taiwan with 2 manufacturing lines which enable us to produce large quantities of products simultaneously.
At Alpha, they pride themselves in providing the broadband and renewable energy industries with only the highest quality and most technologically advanced power solutions available. They believe that quality is never an accident, which is why they offer a two-year warranty on all of their products from the date of shipment.
Their products are guaranteed to be free from defects under normal authorized use and in accordance with the product specifications and Alpha's instructions, unless otherwise specified in the product manual. In the event that the product manual states otherwise, the terms of the manual will take precedence.
The FSP Group is a Taiwanese manufacturer of electronic power supplies and consists of three companies; Fortron/Source Corp., Sparkle Power Intl Ltd., and Powertech Systems. F stands for Fortron /Source USA, S stands for SPI, and P stands for Powertech systems. FSP was founded in the year 1999. This OEM (original equipment manufacturer) has a warranty period of 1 year.
Shawn Qu, Chairman, President, and Chief Executive Officer, founded Canadian Solar (NASDAQ: CSIQ) in 2001 in Canada. The company's headquarters are in Ontario, and its manufacturing facilities are in Zhejiang Province, China. Canadian Solar had a 5-year standard warranty for its products with extensions up to 10 or 20 years on the inverter. Based on this information, Shawn Qu is the company's founder, located in Canada, for 3.5 billion USD.
The Sol-Ark Micro-Inverter is the most advanced technology in the industry. It comes with everything you need to install. Sol-Ark's remote access features and app allow quick repairs or adjustments without being on-site.
Founded by local veterans and security-minded power engineers, this company provides a ten-year limited warranty, and annual revenue is estimated at < 1M.
Tesla's Solar Roof and Solar Panel systems are now available for homeowners and businesses. The company has improved the aesthetics, reliability, and native integration with the Tesla ecosystem for both solar roofs and solar panel systems.
The system includes an integrated solar inverter and a gateway for seamless backup transition with enhanced off-grid performance. Tesla was founded in 2003 in Palo Alto, California, and has grown to an annual revenue of $801 million with over 2,500 employees.
PowerOne is a company that has been in the business of solar-on-grid inverters, Solar Hybrid Inverters, and solar off-grid inverters for over 25 years. They are a leading company in this industry and provide end-to-end power solutions.
This means that they will help with the design, installation, and commissioning of your solar power plant. PowerOne is known for their high-quality products and services, which include transformers, UPS systems, Diesel Generators, and Solar Power Plants. Their products are known for being high-performing under all operating conditions.
Chilicon Power sells high-quality Microinverters and Solar Panels. The company has a 25-year warranty and is based in Los Angeles, California. It was founded in 2010 and focuses on advanced technology microinverter systems.
Linlong was established in 2005 and one of the oldest and largest global string inverter specialists manufactures string inverters. The company's revenue reached USD 321.6 million in 2017, among which its revenue from its overseas operations exceeded 70 percent.
Linlong is currently supplied with an industry standard 5-year warranty from select specialist suppliers, such as ABB, SMA, GE Everbright, etc.
Mohr Power Solar Inc. is a licensed C-46 solar power provider in Corona, CA, and was founded in 1982 to promote solar as an energy source in Los Angeles, Orange, San Diego, Riverside, and San Bernardino Counties. They have been selling and installing solar panels for over 35 years.
Hyosung is a global professional provider of solar inverters, which can be applied to small- and medium-sized solar power plants to large-scale power plants. Hyosung products have high energy efficiency as well as a variety of functions, including an auto-monitoring function and low voltage disconnecting function.
They also provide an operating profit in 2021 to be in the range of 2.1-2.3 trillion won ($1.8-2.0 billion), a sharp growth from 462.7 billion ($403 million) in the pandemic-hit year of 2020.
AMETEK Solidstate Control has been around since 1962 and provides power to businesses. They have a bunch of products that can be custom-ordered, and offer field service and support.
Most of their products use high-power IGBT semiconductors and digital circuit design for increased efficiency and lifespan, as well as easier diagnostics.
Open Energy is an independent financial advisory firm founded in 2013 to invest in renewable energy projects and the growth of the renewables sector. They have underwritten more than $6 billion of mid-market renewable energy transactions, including more than $1 billion for corporate customers on behalf of corporate climate initiatives.
Beacon Power, Inc. is an American limited liability company and wholly owned subsidiary of RGA Investments LLC specializing in flywheel-based energy storage headquartered in Tyngsboro, Massachusetts. Beacon Power has a 5-year warranty on all products, and its revenue was $1.55M in 2015.
FusionSolar provides new-generation string inverters with smart management technology to create a fully digitalized Smart PV Solution. With more than 30 years of expertise, FusionSolar has harnessed the latest technologies and incorporated them into their solar panel systems, making them the most reliable on the market.
They stand behind their products with a comprehensive warranty, so you can rest assured that you're making a great investment in your home.
KOSTAL is one of the leading manufacturers of string inverters and storage systems for small commercial solar-energy installations. The company was founded in 2006.
It has a 10-year warranty on all inverters up to 20 kW with commissioning dates before 1 April 2022. KOSTAL has proudly displayed over 40 percent of residential solar systems installed in 2016 alone.
Eoplly USA Inc. was established in January 2006. The registered capital reached 160 million yuan, and it is the focus area of photovoltaic battery conversion efficiency research and development and manufacturing of high-tech enterprises. In addition to having a 25-year power warranty, Eoplly has been widely recognized as a reputable enterprise with a reputation for excellence.
Founded in 1997, REFUsol GmbH is a private company based in Metzingen, Germany. They are the market leader for industry-leading three-phase string inverters and solar array monitoring solutions. Their products offer high quality and reliability while reducing the cost of ownership, downtime, and risk to their customers.
Tigo Energy is a private corporation in America that is based in Campbell, California. It provides products and services related to solar energy, such as inverters and solar panels, to installers, distributors, and original equipment manufacturers.
Tigo was founded in 2007 with the goal of providing high quality products at affordable prices. The company offers a 25-year warranty on inverters to help people meet their solar energy needs. Tigo has raised a total of $156.57M since it was founded.
Tabuchi Electric America has been a pioneer in solar energy technology since 1925. Their inverter systems are among the most intelligent and efficient on the market, able to optimize power usage from solar panels, batteries, and utility companies. They offer a 10-year warranty on all their products, making them a very reliable choice for solar energy.
Since 2010, GoodWe USA Inc. has been a leading manufacturer and developer of solar inverters, energy storage solutions, and PV building materials for residential and business markets worldwide.
GoodWe inverters have been installed on residential and commercial rooftops, as well as industrial and utility-scale systems, with a capacity ranging from 0.7kW to 250kW. All goods purchased from GoodWe are covered by a 10-year warranty.
Lion Energy is a manufacturer and distributor of innovative solar inverter and energy storage solutions that allow consumers to harness the power of the sun to power their homes. Founded in the year 2012, Lion Energy designs affordable, high-quality products and energy-efficient products to provide homeowners with more control over their utility bills.
With a standard 10-year warranty and an optional 25-year warranty available, Lion Energy's inverters are durable enough for an entire lifetime of solar generation.
FNS Power is a fully owned subsidiary of Sacred Sun. They are committed to providing renewable, efficient, and affordable energy for customers worldwide. Established in 2010, they have been at the forefront of international policies and best practices for clean energy companies.
Their work has been instrumental in shaping the way the world thinks about and uses clean energy. They have been a driving force in the development of new technologies and the implementation of better policies.
OutBack Power Inc. is an award-winning leader in the design and manufacture of off-grid and grid-connected solar plus storage systems for energy independence.
Offering a five-year extension to the standard five-year limited warranty for certain products, OutBack Power has been dedicated to providing customers with quality equipment and the tools they need to live free from electricity grids since 2001. With an estimated annual revenue of $12.9M per year, the company is headquartered in Bellingham, Washington.
Zhongli Talesun Solar is a wholly owned subsidiary of Zhongli Group, with over 10 years of development in the photovoltaic industry. Talesun offers customers the best manufacturing and R&D capabilities, allowing us to provide up to a 25-year efficiency guarantee.
Danfoss is a Danish multinational company that makes products for process and transport systems in industrial, agricultural and daily life. The company was founded in 1933 and has grown to become one of the largest providers of microelectronics-based solutions for the industry.
Danfoss is headquartered in Silkeborg, Denmark, with 20 Production & R&D sites, over 50 sales offices and over 10,000 employees worldwide.
Opti-Solar is an inverter manufacturer located in Taiwan and specializing in off-grid systems. The brand focuses on quality and has been in business since 2007. They offer a variety of products including grid-tied, off-grid, and hybrid inverters that all feature high-performance technology to ensure reliable, clean energy from solar panels.
JEMA Energy is a leading technology company that is writing about the future of energy innovation. As a manufacturer of JEMA Wind Turbines and Solar Turbines, JEMA has been providing residential, commercial and industrial customers with unparalleled quality and service for more than six decades.
With warranty extensions up to 25 years, their products are designed to work hard for you for decades to come.
They produce microinverters and power optimizers for the grid and off-grid solar systems. They have been among the pioneers of microinverter production and have consistently promoted renewable energy generation from the beginning. Since 2012, they have been located in Bad Sassendorf, Germany.
Their portfolio includes inverters and monitoring solutions for solar systems, power supplies and battery chargers that are at the center of their business.
Established in Taiwan in 1977, Synergy Holdings Ltd. was one of the first companies to bring personal computers to China and pioneered many of the earliest forms of computer networking. Today, Synergy is a leading supplier of advanced technologies, automotive electronics solutions, energy management solutions, and redundant power supply solutions.
Solar Liberty is a full-service solar energy installer headquartered in Western New York, with offices in Buffalo and Rochester. The company was founded in 2003 by brothers Adam Rizzo and Nathan Rizzo.
In addition to installations, Solar Liberty offers wholesale distribution of PV solar equipment, inverters, solar panels, and mounting systems, as well as financing services.
Darfon Electronics Corporation manufactures solar photovoltaic (PV) modules and inverters. The company's inverters are designed for residential and commercial systems.
They have annual sales revenue of approximately $1 billion USD and offices in the United States, Czech Republic, and South Korea. Darfon's single AC-cable inverters can be used with standard tree or daisy chain cables. They also feature dual-input technology, allowing you to install two separate inverters at the same time.
Ballard Power Systems is a company that specializes in developing and manufacturing fuel cells that run on proton exchange membranes. Their products are used in a variety of applications, such as heavy-duty machinery, portable power sources, inverters, and material handling equipment.
In addition, they also offer engineering services. Ballard has designed and shipped over 400 MW of fuel cell products to date. Their sophisticated manufacturing facility and testing capabilities enable us to meet their growing customer demand with increased quality while reducing cost.
Founded in 1979 by Geoffrey Ballard, Keith Prater, and Paul Howard, Ballard Power Systems is headquartered in Vancouver, Canada with offices in Germany and the United States. Revenue for the financial year 2021 totaled $104.5 million.
ReneSola Ltd. (SOL.N) is a solar power project development, construction management and project financing services provider. The Company focuses on photovoltaic (PV) projects that primarily provide electricity for residential, commercial and industrial customers.
The Company has been listed on the New York Stock Exchange since 2008.
Gridpoint is a company that uses clean technology to provide energy management and sustainability services for businesses and government agencies. Founded in 2003, Gridpoint is based in Washington D.C where it maintains offices and sales centers.
The company has annual revenue of $90.0M and employs a workforce of 73 people.
Growatt New Energy, a Chinese manufacturer of solar inverters, has been awarded the TÜV Rheinland certification for first-rate reliability in its battery systems. Established in 2011, Growatt New Energy has offices in Shenzhen, China, and offers a wide range of products and services that include solar inverters, storage batteries, power optimizers, low-voltage disconnect switches, and grid-tie systems.
The company's warranty period is five years from the date of installation, with no more than five years and six months from the date of delivery from the Growatt factory.
Sputnik Engineering is a Swiss company that specializes in developing, manufacturing, distributing, and servicing photovoltaic inverters for grid-tied systems (solar arrays). The company's headquarters are located in Switzerland; it has subsidiaries in Germany, Spain, Italy, France, Belgium and the United Kingdom, as well as a representative office in China.
Sputnik's products include string inverters rated for 60 months of continuous operation from the date of installation.
Hansol has been dedicated to providing its customers with high-quality products. After being founded in 1995 and changing to Hansol Ltd. in 2000, they have made it their mission to provide a 5-year warranty on the AIO, with an additional 10 year functioning warranty for the batteries.
Based in South Korea, Hansol continues to earn a reputation for building quality products and standing by its customers.
Dasstech is a renewable energy company based in South Korea that has been the top company in its category for more than 10 years. Dasstech produces more than 1GW of renewable energy annually, and provides energy generation solutions for residential, commercial, and utility customers.
The company is known for its high quality products and competitive prices. However, Dasstech continues to prioritize customer satisfaction by developing new high-quality products. Dasstech has an annual revenue of US$ 3,016 and offers a lifetime warranty on its products.
Solar Liberty is a solar energy company based in Buffalo, New York that installs, sells and leases photovoltaic systems for homes, businesses and other properties. Each of Their solar panels features a built-in microinverter to optimize power conversion at the source—minimizing disruptions and eliminating the need for ugly external inverters. They were founded in 2003.
Since 1998, Chicony has been focusing on the switching power supply business. They are one of the leading worldwide switching power supply providers in high quality and innovative design.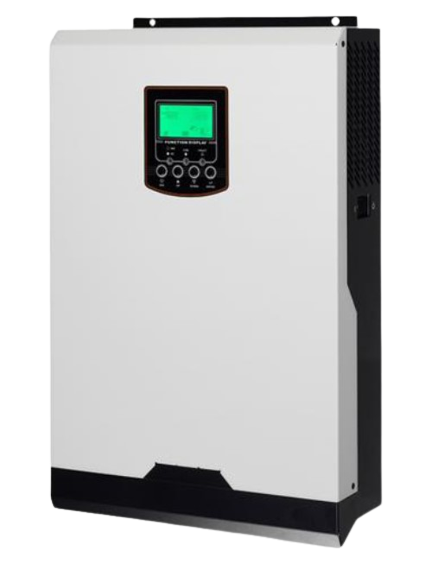 They offer a wide variety of products that are sure to meet the needs of any customer, no matter what their budget or project requirements may be. In addition to their high quality products, they also offer excellent customer service, which is always available to help.
The Heart Transverter is an inverter that can be configured to perform a variety of functions, such as grid-tie inverter, uninterruptible power supply (UPS), charge controller, or direct current–to–direct current (DC-DC) converter. The company was established in 2011 in the Metro Free Zone in Costa Rica.
Ritek was founded in 2020 by Mr. Yeh Ching-Tai. Ritek designs and builds high voltage and high power electronic subsystems for the communications, radar/EW, test/measurement, medical, and security markets. Their commitment to the success of their customers around the globe is embodied in thousands of products deployed in the world's harshest environments.
Conclusion
The list of companies that are engaged in the manufacture of inverters is very long. There are hundreds and hundreds of these companies, that manufacture inverters in different shapes and sizes, with different features and specifications. So even if you are looking for one specific model, there will be a plethora of options for you to choose from.
FAQ
Which inverter is better for home?  
There are a lot of considerations you should make while shopping for a house inverter. The size of your home is a major consideration since it will dictate the power output of the inverter you require.
When deciding how many household appliances and gadgets to run off the inverter, you should think about the total load. Budget is another factor to think about while looking for an inverter because prices vary widely based on inverter size, features, and manufacturer.
The sort of battery system you have, the efficiency of the inverter, and any other features or capabilities you desire are also important considerations when deciding on an inverter for your house.
How much does an inverter cost? 
Inverters can cost anywhere from $50 to $5,000, depending on the brand, quality, and features. If you have a small home and only a few appliances, you can probably get away with a less expensive inverter. However, if you have a larger home or more appliances, you'll need a more powerful inverter.
What size inverter is needed to run a house? 
Depending on how many and what kinds of appliances and gadgets you wish to power, you'll need an inverter of a certain size. You will need a bigger inverter to handle the load of many large, power-hungry equipment like air conditioners, electric stoves, and refrigerators.
On the other hand, a smaller inverter may suffice if you just have a few high-powered appliances or gadgets. Choosing an inverter for your house requires careful consideration of your energy demands because the larger the inverter, the higher the price.
---