There are hundreds of solar panel brands in the US, and even more in other parts of the world. With so many options to choose from, selecting a new solar panel brand can be a difficult process. The following is a list of the current panel brands which range from the low end to the high end of quality and price.
Hansol was founded in Korea in 1995. The company has specialized in the production of high-quality, affordable goods that meet consumer needs. The company offers a standard 10/25-year warranty, demonstrating its commitment to quality and customer satisfaction.
Znshine Solar is a Chinese company that has been manufacturing solar panels for nearly three decades. With such a long and successful history, you can be sure that its products are high-quality and will meet your needs.
Established in 2014, ME Solar has serviced over 350 solar projects. They are a Dubai-based company that specializes in solar power solutions and installation.
MESolar has been in the Gulf region for over 30 years, providing expertise, experience, and resources essential to meet today's fast-track projects. Their services include turnkey MEP construction services and planning, facilities management including AMCs, full maintenance, and call-out services.
They specialize in energy optimization services. They are also tied up with multiple manufacturers and suppliers.
Canadian Solar Inc., a global solar power company, was founded by Dr. Shawn Qu in Guelph, Canada in 2001. The company's mission is to foster sustainable development and create a better and cleaner earth for future generations by bringing electricity powered by the sun to millions of people worldwide.
The company's products are covered by a limited product warranty for fifteen years, and a limited performance warranty for twenty-five years. The revenue reached 3.5 billion USD in 2020.
LG Solar, one of the world's leading solar panel manufacturers, has announced plans to exit the market. They will cease manufacturing solar panels in mid-2022. LG Solar was founded in 1958 as GoldStar, and its global headquarters is in Seoul, South Korea.
They are made solely by LG, who have decided to exit the solar market due to a decline in demand for traditional panels, and sales of higher-quality products are slow to grow. LG Solar has produced some of the best-performing and highest-quality solar panels worldwide for over 25 years.
In 2019, they had revenues of 1.1 trillion won ($922.5 million) and will fall to 882 billion won in 2020.
Mosolar Ltd is a company that has been in operation since 1979. They offer a wide range of solar water heating systems available in 200 and 300-liters. Mosolar's headquarters are at 2 Rue Kamaya Roche Bois, Port Louis, Port Louis, and Mauritius.
The company's annual revenue is less than $5 million. MO Solar strives to improve its products and services to meet customers' needs better. The company always looks for new and innovative ways to improve its products and services. MO Solar is committed to providing customers with high-quality products and services.
MN Solar is an MN Licensed Residential Building Contractor that specializes in residential and light commercial solar installation up to 40kW. Since 2003, they've been focused on biomass and wind but are now expanding their services to include solar.
MN Solar's headquarters are at 310 Oak St S, New London, Minnesota, 56273, United States. Their revenue is <$5 Million.
Aptos Solar is a U.S.-based company founded in 2019 that believes advanced solar panel technology should be accessible and affordable for businesses and homeowners across the globe. Aptos engineers passionately create solar technology that pushes the boundaries regarding performance, aesthetics, and costs.
They strive to provide their customers with the best technology available at competitive rates by aggressively leveraging global sourcing. Aptos Solar Technology offers a 15-year product and a 25-year peak power warranty, with a 30-year extended warranty option.
Risen Solar is a China-based company founded in 1986. By 2021, it will have an operating income of around 18.83 billion RMB (USD 2.9 billion). It exported solar products to more than 100 countries and was ranked as a world-leading new energy enterprise, driving global energy innovation with solar modules and photovoltaic power plants.
It provides sustainable energy solutions and integrated services across the globe, helping customers reach their low-carbon and zero-carbon goals. Risen Solar has a limited product warranty and a 30-year limited power warranty.
For over a decade, MI Solar has provided solar power solutions for businesses and individuals in South Africa. They are an all-electrical company that provides the best effective solar panel and electrical equipment for personal and business use.
Their goal is to help you get the most out of your solar panels by offering a 25-year power production guarantee, with a life expectancy of 40+ years. It should be the only system you ever buy.
They are committed to providing all-in-one solutions that include their products' design, supply, and installation. They are a group of companies that works together to give their clients the best service possible.
In 2000, Green Energy Technology Co. Ltd. (LONGi Solar) was founded in Xi'an, China, and Kuching, Malaysia. It is a major manufacturer of photovoltaic solar modules and a developer of solar power projects for large-scale power plants, industrial companies, households, and other customers.
LONGi Solar is committed to the clean energy transition and has developed solutions for different industries and families with its innovation-focused development. Longi Solar has revenue of ¥ 80.93 billion and has a 12-year limited warranty and a 25-year limited performance warranty on its products.
RGS Energy is a company that has been operating since 1978 in Denver, Colorado. At that time, they sold some of the first retail solar panels in the U.S and have since expanded their business to include residential and small business commercial solar energy engineering, procurement, and construction services.
The company's revenue is $2.6B annually, with most of its sales coming from California, New York, New Jersey, Massachusetts, and Maryland. They operate as a residential and small business commercial solar energy engineering, procurement, and construction company in the USA.
Mitsubishi Electric solar panels are designed for use in harsh environments and extreme temperatures. They are known for their high reliability, high efficiency, and low environmental impact.
The photovoltaic modules feature crystalline silicon technology that is engineered to deliver trouble-free electricity for years to come. Mitsubishi Electric solar panels have a 25-year limited power output warranty.
Mitsubishi Electric has its headquarters in Chiyoda-Ku, Tokyo, Japan. The company generated consolidated revenue of $4.5 billion in 2018.
Talesun Solar Co., Ltd. (Talesun) is a wholly owned subsidiary of Zhongli Group. Since its founding in 2010, Talesun has been committed to developing photovoltaic power stations and solar modules.
Talesun is one of the global Top 10 photovoltaic manufacturers, a Tier 1 module supplier in Bloomberg Ranking, one of China's leading photovoltaic power station developers, and a leading first-class enterprise among China's photovoltaic manufacturers. It also has a 12-year limited product and a 25-year limited performance warranty.
Q-cells was founded in Germany in 1990. The company then moved to the United States, where it has remained. Q-cells upgraded standards for module performance and efficiency throughout the solar industry and guaranteed long-term profit with enhanced reliability.
Q-cells products are engineered in Germany and have been a pioneer in the solar industry since its founding. In 2016, they saw 22.6 percent year-on-year growth to 1.2 trillion won (approximately $1 billion). During that same period, they also saw an operating profit increase of 35.2 billion won ($30 million USD).
Renewable Energy Corporation, based in Singapore with offices throughout Asia, is a solar power company. They produce silicon materials for photovoltaics applications and multicrystalline wafers, as well as solar cells and modules.
Founded in 1996, REC is an international pioneering solar energy company dedicated to empowering consumers with clean, affordable solar power. Headquartered in Norway with operational headquarters in Singapore, they have regional hubs in North America, Europe, and Asia-Pacific.
They have a 25-year warranty for each product, performance, and labor. Their estimated annual revenue is currently $116.5M per year.
Trina Solar is a solar energy company founded in 1997. They manufacture, sell, and do research and development on PV products, EPC and O&M. They develop and sell smart micro-grid and multi-energy complementary systems and energy cloud-platform operations.
They are based in China. They offer a 25-year power warranty on their products. Their revenue was $29.418 billion in 2020, which was 26.14% higher than the previous year.
Ameri Solar is a solar energy company that has been manufacturing in the USA since 1993. They have experience in production and quality control and provide technical services for solar power plants. They offer a 12-year warranty on their products and an estimated annual revenue of $11.7M.
LASG is a solar panel manufacturer and installer based in San Fernando, California. They have been in business since 2010, and they've grown to become much more than just an EPC.
They manufacture their panels at high capacity (450W) and offer a program called "Rent-the-Roof" that allows landlords to receive free additional rent on their roofs. Their operations are in Northern California, Nevada, and Texas.
The warranty with 25 years of solar panel manufacturer's and production warranty and a 25-year workmanship and roof penetration warranty. LASG has an annual revenue of $22.5M.
Jinko Solar Co., Ltd. is a photovoltaic (PV) module manufacturer based in Shanghai, China. It started as a wafer manufacturer in 2006 and went public on the New York Stock Exchange in 2010.
Jinko Solar covers the core links of the photovoltaic industry chain, focusing on the research and development of integrated photovoltaic products and integrated clean energy solutions. The company has a 120-month product warranty. It had $5.38 billion in revenue in 2010.
VSUN is a solar module solution provider that offers reliable, high-efficiency solar products and technology globally by leveraging its expertise in the solar industry. VSUN was founded in Tokyo, Japan, and has since expanded to North America, Southeast Asia, and EMEA.
Its mother company started operating in Japan in 2006 and later spread to North America, Southeast Asia, and EMEA.
First Solar, Inc. was founded in 1990 by inventor Harold McMaster as Solar Cells, Inc. The company manufactures solar panels that provide utility-scale PV power plants and services including finance, construction, maintenance and end-of-life panel recycling.
First Solar is also a leading global provider of comprehensive PV solar solutions which use its advanced module and system technology. The company was incorporated in the U.S. state of Delaware in 1995 under First Solar International Inc. In 2006 it became a publicly traded company listed on NASDAQ under the ticker symbol FSLR.
S-Energy has made the first and best history in the domestic solar market, which was like a barren land. S-Energy is now creating a world where clean and infinite energy can be freely used beyond solar power, making it one of the leaders in solar technology.
Founded in the year 1994 offers a standard 12-year warranty for materials and workmanship. Annual growth percentages for the latest two years are depicted below in the local currency, KRW.
S-Energy has made the first and best history in the domestic solar market, which was like a barren land. S-Energy is now creating a world where clean and infinite energy can be freely used beyond solar power, making it one of the leaders in solar technology.
Founded in the year 1994 offers a standard 12-year warranty for materials and workmanship. Annual growth percentages for the latest two years are depicted below in the local currency, KRW.
Seraphim Energy Group Inc. is a world-class solar panel manufacturer based in Pleasanton, California, with expertise in research, development, and production of innovative solar PV modules. Since its inception in 2011 and until now, Seraphim has consistently improved and developed new products to meet the market's changing needs.
Led by an experienced team of managers who have over 20 years of experience working with major Silicon Valley companies such as SunPower Corporation and First Solar, Seraphim has achieved outstanding results since its founding.
Next Energy Alliance (NEA) is California's proven solar and storage contractor. NEA is focused on the San Francisco Bay area, including North Bay, South Bay, and East Bay; Central Valley from Sacramento to Fresno.
NEA has been providing high-quality solar systems for over 20 years with one of the top engineering licenses in California. NEA is committed to building long-term customer relationships by providing unparalleled service at competitive prices.
SolarTech Universal solar panels offer a 30-year linear performance warranty, giving you peace of mind for the life of your system. SolarTech was started in 2012 when it invested in a state-of-the-art manufacturing facility in Florida, USA, where their engineers strive to create innovative and reliable power solutions for the 21st century.
SolarTech company is proud to be an American business committed to supporting their local community and environment.
At Illinois Solar Solutions, they can design a system that meets your needs, budget, and use of space. ISS has been in business for over 16 years, employing highly skilled workers who install solar systems.
With multiple options for leases and loans, they can install your system quickly while taking care of all the necessary paperwork.
GCL-PolySilicon is part of the GOLDEN CONCORD Group, a global energy conglomerate specializing in clean and sustainable energy. This group was founded in 1990 and has operations around the world.
The company has five module production bases in mainland China and one in Vietnam, getting higher and higher ratings as a first-tier module supplier by Bloomberg, ranking among the top six globally for three consecutive years. They are based in Suzhou, Jiangsu Province, China. With yearly revenue of $4.41 b just this year 2021.
Axitec Solar is a solar module producer based in Germany with high-quality products and services. The company's half-cell technology has a lower cell resistance and, thus, a higher performance than full-cell solar modules.
The company is based in Böblingen near Stuttgart and has been in business for over 15 years, with a manufacturer's warranty on all products.
Solaria has become one of the world's leading suppliers of high-performance solar panels. Solaria was founded in 2000 when solar energy was virtually non-existent.
It has offices in Italy, Germany, and the USA and is well-positioned to deliver premium quality solar systems to regions around the globe. Revenues increased by 73% to 49.5 million euros, EBITDA rose by 89% to 42.5 million euros, and net profit grew by 60% to 23.6 million euros.
Renogy is a company that provides off-grid solar panels, batteries, inverters, deep cycle batteries, and all accessories for an off-grid solar system. Renogy operates several warehouses in the United States and has its headquarters in Ontario, CA.
They provide a 25 Year Transferable Power Output Warranty and 5 Year Material and Workmanship Warranty.
Upsolar is a global company based in Singapore. They specialize in designing engineering, manufacturing solar photovoltaic modules, and installation and maintenance services for residential, commercial, and utility-scale solar farms.
The company was founded in the year 2006, with an estimated revenue of $11 million and a product warranty lasting up to 10 years after purchase.
CertainTeed Solar products offer powerful solar panels, shingles, and tiles protected by the industry's strongest warranty and manufactured in North America by CertainTeed, a wholly owned subsidiary of Saint-Gobain SA, a global leader in building materials manufacturing.
They take care of their customers with a workmanship warranty for up to 25 years and a 1-year product warranty.
iD solar provides the full range of photovoltaic installation services, including supplying and installing various types of solar systems, and choosing the product best suited for your application and budget. Established in 2011, iD solar installs and maintains solar and power backup systems for residential and commercial buildings with estimated revenues of $5 million.
M solar panels are designed to meet the market demand for an attractive, high-quality, photovoltaic panel imported and sold by an American company. Their panels come with more confidence and a stronger warranty than import brands.
American solar panels are also made with higher-quality materials and construction, meaning they will last longer and be more durable in all types of weather conditions.
Eastern Iowa Solar is among the most significant solar projects in Iowa. Installed in 2016, these 2.3 MW projects generate enough electricity to power nearly 283 homes. This project is a four-year pilot program to encourage Iowans to adopt solar technology and use renewable energy sources.
These incentives are critical for Iowa as it strives to meet its renewable energy and climate goals.
ET Solar offers a wide range of solar modules suitable for rooftop applications. The company is headquartered in Nanjing, China, and has been operating since 2005. Its peak revenue was $68.7M in 2021. ET Solar offers a linear 25-year warranty, which is more favorable than many two-tier warranties in the marketplace.
Renewable energy company Renesola was founded in 2005 and listed on the New York Stock Exchange in 2008. Renesola focuses on solar power project development, construction management, and project financing services.
The company is located on Yingbin Road, a Hai'an city. It has a ten-year replacement or refund remedy and a 25-year power-limited warranty. The estimated annual revenue is currently $482.2M per year.
Centrosolar America Inc. was founded in 2007 and is a wholesale distributor of hydronic plumbing and heating equipment, supplies, and products. It offers a 26-year linear performance warranty.
Ranked among the top 100 solar companies in the world by Solar Power World magazine, Centrosolar America Inc. recorded sales of €403 million ($540 million) in 2013. Based in Munich, Germany, Centrosolar was one of Europe's leading stock exchange-listed solar companies until 2014, when it merged with Rehau AG to form Centrosolar Group AG.
Mission Solar Energy engineers, manufactures and assembles solar energy products. Their line of business includes the manufacturing of semiconductors and related solid-state devices.
They have a 10-year third-party warranty on parts, labor, and product defects. 25 years frame-to-frame production warranty. The capacity degradation rate is 0.58% annually from years 2–30.
MerlinSolar is a leading supplier of solar panels designed to be used outdoors in harsh environments. They hold proprietary photovoltaic technology, which enables high-efficiency, flexible, and robust solar solutions for stressful environments.
MerlinSolar was founded in 2016 by veterans of semiconductor and solar manufacturing with over 200 years of combined expertise. Their solar panels have a total warranty period of 5 years with allowed degradation of 20% of the minimum rated power output after that period. The annual revenues generated by MerlinSolar are $1.1 million.
Suniva is a 100% American-owned, U.S.-based manufacturer of high-efficiency crystalline silicon photovoltaic solar cells founded in 2008. Since then, they have committed to developing and manufacturing in the United States and have over 150 patents for solar cell development.
Their U.S.-made monocrystalline cells are the backbone of any proper buy America-compliant solar solution, with an estimated annual revenue of $12.8M per year.
CSUN Solar Tech Co is a leading global manufacturer of high-performance photovoltaic products, including solar cells and panels. The company has revenue:$100 – 999 M, with 10 years of mechanical guarantee and 25 years of performance guarantee.
They were founded in 2004 by a group of passionate engineers who wanted to change the way people think about energy. They are headquartered in Jiangning, Jiangsu, China. Their products are used by some of the largest companies in the world.
JA Solar Holdings is a Chinese solar development company founded in 2005. JA Solar manufactures, sells, and leases photovoltaic modules and produces tempered glass for various industries. Founded by Chairman and CEO Tony Luo, JA Solar reported its H1 2021 results, reporting a near-48% increase in revenue to RMB16.2 billion (US$2.5 billion) from RMB11.3 billion (US$1.7 billion) over the same period last year."
GA Solar is a South African company that has been providing South Africans with solar power storage solutions for over 10 years. Their battery backup systems come with a 24-month warranty, 25 years on their PV Panels & 10 years on GA Solar Gel Battery Solutions, which is the longest in South Africa and some of the longest in the world.
This is a great way to save money on your energy bill. Solar gel batteries are a great way to store energy, and they are very efficient. They are also very long-lasting, so you won't have to replace them very often.
GreenBrilliance LLC is a leading provider of solar panel installers in Virginia, Washington DC & Maryland Area, providing turnkey solutions for photovoltaic systems design and installation.
They are focused on delivering outstanding service to their customers, including residential, commercial, and industrial customers, by manufacturing and installing renewable energy solutions to help them save money on their electric bills and contribute to a cleaner environment. Their products are made from high-grade materials, and they offer a 25-year warranty on all workmanship.
Silfab Solar has a stellar reputation for building high-quality solar panels and providing excellent customer service. Their panels are designed and engineered specifically for the North American environment and manufactured utilizing advanced robotics.
Silfab was formed in 2010 by a group of international solar investors who saw an opportunity to develop a manufacturing-focused solar PV company that incorporated the latest technology with its precision automated manufacturing expertise. Silfab has an estimated annual revenue of $51.5M per year and offers a 2-year product warranty on all panels, easily extendable to 25 years – all at no cost to you.
AUO Solar Technology Corporation, established in 1996 and employing over 45,000 employees, is a significant player in the PV industry. AUO products include solar cells, solar panels, and modules for residential use and commercial and grid-connected power generation applications.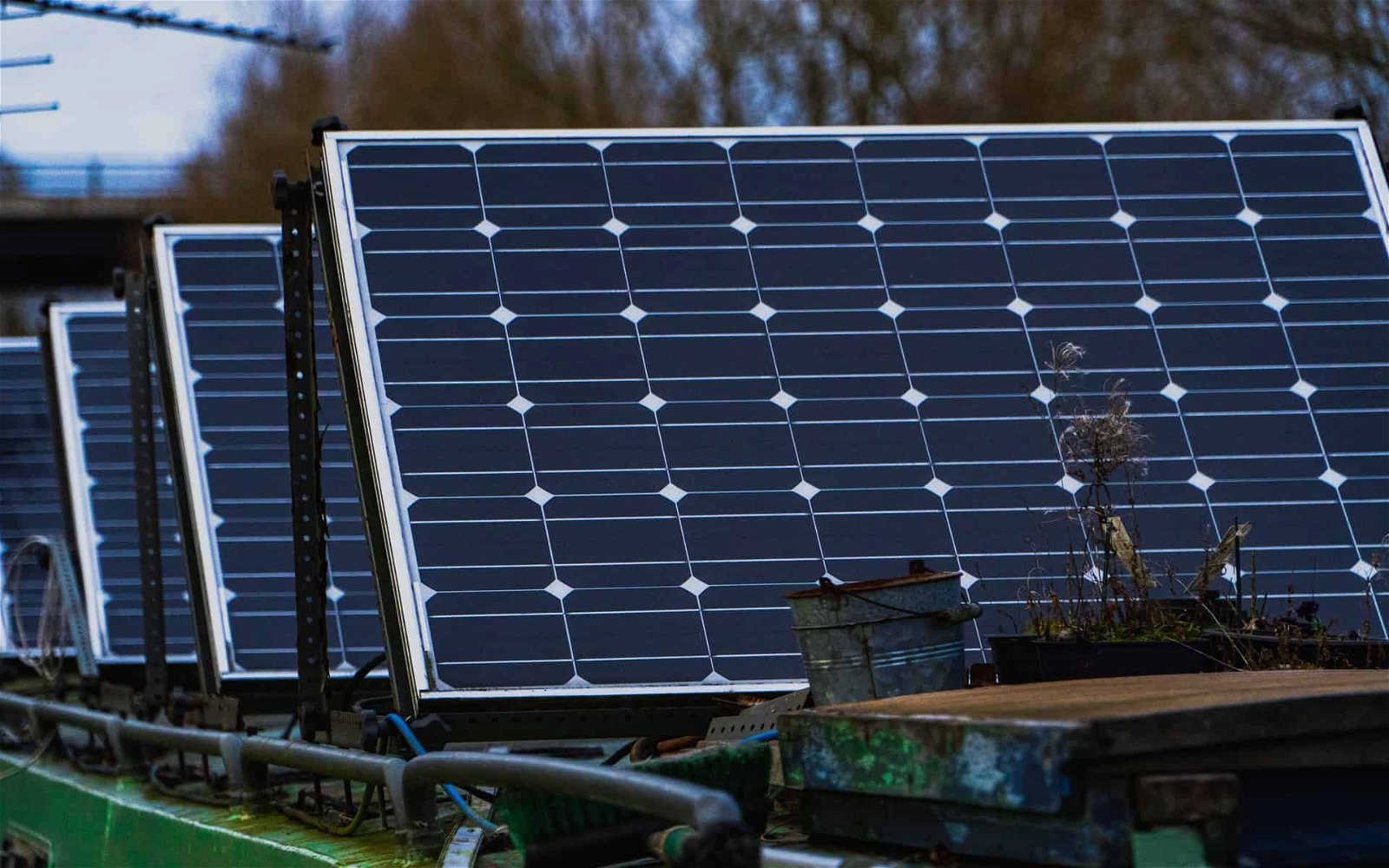 With an annual production capacity of more than 5 GW and revenue at year-end 2105 over 10.9 billion USD, AUO guarantees a term of ten (10) years from the module manufacturing date in AUO.
Based in Brescia, Italy, with a production facility of 50,000m² and more than 200 highly skilled employees, their goal is to provide excellent quality and top-performing solar panels in the world of renewable energy. Offering design, research, manufacturing expertise, a 30+ year linear production warranty, and a 20-year warranty on products, their customers can rely on us to deliver premium solar products.
DE Energy is a leading solar retailer for residential and commercial solar systems in Queensland. They are based in Queensland, Australia, and have a 12-25-year manufacturer's product warranty for all their products.
The company has been in business for over two decades and has a strong commitment to customer service and satisfaction. They offer a wide range of products, from solar panels to wind turbines, and have a team of experts who can help you find the right renewable energy source for your home or business.
SunPower is an American provider of solar panels and batteries for homes and businesses. The company was founded in 1985 by Richard Swanson, an electrical engineering professor from Stanford University. In 2021, SunPower is projected to have a revenue of 1.32 billion USD.
Meyer Burger Technology AG is a publicly traded Swiss company that manufactures solar panel components. It is headquartered in Thun, Switzerland, with production facilities located throughout the country.
The company was founded in 1953 and offers a minimum 25-year warranty on its products. Revenues are expected to reach CHF196 million in 2022, which would represent a 149% increase in sales compared to the previous 12 months.
Panasonic Solar Energy, a subsidiary of Japanese electronics giant Panasonic, plans to establish a production site in India. The company has been eyeing the Indian market for some time now, and with the recent announcement of the government's plans to increase its renewable energy target, the time is ripe for Panasonic to make its move.
Panasonic is no stranger to the solar industry, having been involved in the development and production of solar cells and modules for over 40 years. The company has been in business for many years and has a lot of knowledge to offer its customers.
It is looking to use this to its advantage and become a leading company in the field. The company is aiming to generate Rs 4,000 crore in revenue for the 2019-20 fiscal year. In 2018-19, the company's overall revenue was Rs 3,410 crore, with the solar segment generating Rs 152 crore in revenue.
Vikram Solar is the most significant solar module manufacturer in India, with a 2.5 GW module manufacturing capacity annually, and the second-largest solar energy company in India by revenue.
The company posted a 4% growth in revenues to ₹1,577 crores. Its net profit jumped from ₹6.04 crore in FY20 to Rs37 crore. Vikram Solar comes with 12 years of product warranty and a linear power output warranty of 25 years.
The company develops, designs, builds, and maintains solar photovoltaic and energy storage systems for various clients, including utilities, industrial and commercial companies, independent power producers, and electrical membership co-operatives. It was founded on August 26, 2005, and has been in operation for 5 years.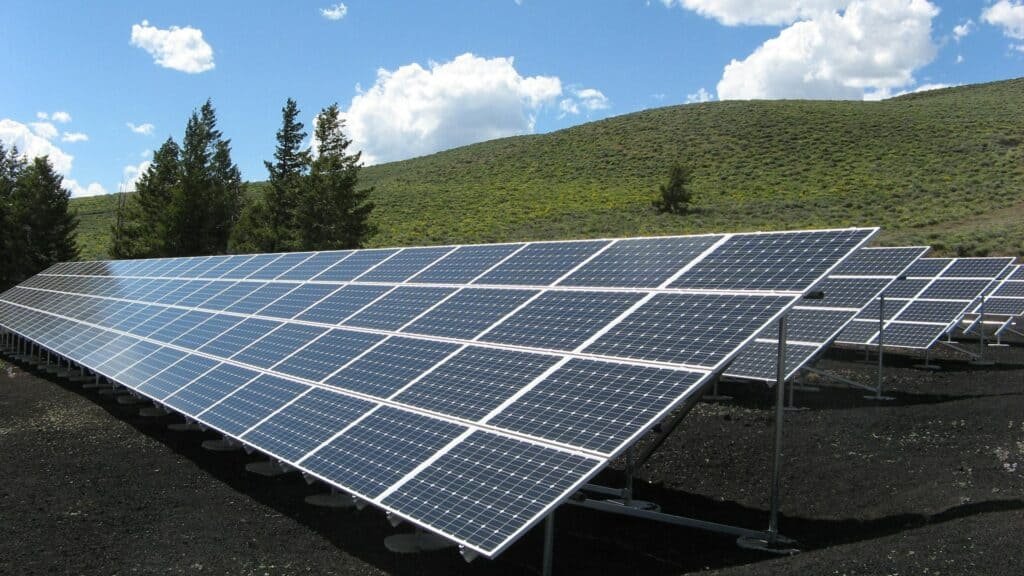 The company was formerly known as Neo Solar Power Corporation and is based in Taiwan. Its main products include mono-crystalline silicon solar cells and multi-crystalline silicon solar cells.
Heliene is a vertically integrated manufacturer of high-quality solar photovoltaic modules in their American and Canadian facilities. They are recognized by Bloomberg New Energy Finance (BNEF) as a Tier 1 manufacturer of solar modules.
Heliene has been approved by the U.S. Department of Defense, the U.S. Army Corps of Engineers, and numerous top-tier utility-scale project debt providers. In 2017, the company has achieved over $94 million in sales. The vast majority of its revenue comes from energy investment with third-party non-RECOURSE financing.
Hyundai Energy Solutions is a technology company that produces and supplies world-class solar cells and modules. With continuous investment in R&D and expansion in cutting-edge production bases in Korea, Hyundai Energy Solutions offers a 25-year product warranty.
This allows their customers to have peace of mind, knowing that they are investing in a product that is built to last. They are constantly striving to improve their products and processes, and this warranty is just one way that they can show their commitment to quality.
NSP is a Taiwan-based solar cell and module manufacturer ranked one of the global top ten solar cell manufacturers by capacity in 2013 and the largest solar cell producer by revenue in Taiwan. NSP specializes in polycrystalline silicon cells, mono-crystalline silicon cells, and modules.
The company was founded in 2005 and has been steadily growing ever since, with a current output warranty term of 25 years and a materials warranty term of 10 years.
Arkansas Solar Power Inc. is a solar installation company that is owned and operated locally. They specialize in solar solutions for residences and focus on career advancement opportunities for residential electricians.
Their company is female-owned and operated, established in 2017, and is estimated to generate $124,148 annually. Arkansas have a 25-year production guarantee, a 25-year solar panel manufacturer warranty, and a 25-year enphase micro inverter warranty.
A leading Asian solar PV manufacturer, Astronergy Co. Ltd. was founded in 1984 and ranked 46th among China's Top 500 private manufacturing companies in 2019.
With over AUD$3 billion in operating income achieved for the year, Astronergy has grown to become a renewable energy-focused company with manufacturing and EPC capability. Manufacturing facilities are located in China, Thailand, and Vietnam.
SunSpark Technology solar products are backed by certified engineering and quality control and have a 30-year warranty. Engineering and design is a core competency of SunSpark Technology, which has been developing products for over 10 years.
Loom Solar is a start-up company that manufactures solar panels and lithium batteries. This company was established by Amod Anand and Amol Anand in 2018. It started operating in 2009.
The business sells products such as Luminous, Microtek, Inverters, and PV Panels. In November 2021, it reached its target of selling 50K RTS systems and sold a total of 1.5 lakh units. Loom Solar is steadily developing its product range and expects to sell more goods over time.
Grape Solar is a solar panel manufacturer in the United States. Grape Solar is a renewable energy company headquartered in Eugene, Oregon, dedicated to manufacturing and marketing solar photovoltaic modules.
The company currently has around 100 employees committed to advancing clean energy technologies that make sense for consumers. Grape Solar manufactures solar power kits which are available from several retailers, including Home Depot, Costco, and Amazon.
Suntech Power is a renowned Chinese solar panel producer that also excels in photovoltaic use. With its annual production capacity of 2,000MW by the end of 2011, the company has made a name for itself in the industry.
Not to mention, it has a limited warranty for PV modules and boasts an impressive US$3.15 Billion (FY 2011) in revenue each year.
Yingli Solar was founded in Baoding, China in 1998 in order to make solar power more accessible globally. The company seeks to address local energy issues through manufacturing and logistics expertise. Additionally, they aim to provide sustainable solutions to environmental concerns through cutting-edge technology and efficient business practices.
Hansol Technics Co., Ltd. is a company locate modules in South Korea, started its business with the acquisition of Korea Mabel in 1995, has 12 years product warranty and 25-year linear power warranty, and has a revenue of +$1,188,000,000.
Business areas are power modules, wireless charging module, electronics manufacturing services, LEDs, solar inverters, and solar panels.
Waaree Solar has been the main company of Waaree Group since its beginning and has gradually become one of the most important players in the Indian solar market.
With a manufacturing ability of 2GW's at its plants in Surat and Umbergaon in Gujarat, Waaree Solar is one of the pioneers in Solar Panel Manufacturing, EPC Services, Project Development, and Rooftop Solutions for both Residential & Commercial applications.
Waaree Solar is the leading company of Waaree Group, which is one of the most significant players in the Indian solar market. With a manufacturing capacity of 2GW's at its plants in Surat and Umbergaon in Gujarat, Waaree Solar is known for its Solar Panel Manufacturing, EPC Services, Project Development, and Rooftop Solutions for both Residential & Commercial applications.
Founded in 2008 and based in Germany, Winaico pioneered a unique and innovative solar panel technology to deliver premium quality solar panels.
Using semiconductor technology from Taiwan and high-performance engineering from Germany, Winaico has created one of the highest-quality solar panel products on the market. With a 25-year manufacturer's/product warranty, more extended than the industry average of 12 years, these panels are built to last.
The Tesla Solar Panels are designed to be highly efficient and deliver maximum solar production year-round, even on roofs with complicated angles. They were founded on April 30, 2015, and are based in China.
Their manufacturer guarantees these solar panels to at least 80% of nameplate power capacity for at least 25 years; they had 2.79 billion USD in revenue in 2021.
SolarWorld Solar Panels has been setting the standard for quality, performance, and durability since 1988. They are committed to creating innovative solar designs in a wide range of sizes and shapes to meet your needs.
SolarWorld systems are designed with innovation and intelligent engineering – lasting longer, maintaining reliability, and outperforming competitors' photovoltaic modules for years. With a 25-year linear performance guarantee, their panels will maintain up to 90% efficiency for 25 years.
Philadelphia Solar is a Tier-1 solar company that has been operating since 2007. They have a lot of experience in the photovoltaic market and their current investment is 165 million USD.
They are the first company in the MEA region to manufacture, develop, design, construct, own, and operate utility-scale, commercial, and industrial photovoltaic plants.
ET Solar is the largest solar module manufacturer in China. They offer various PV modules, including solar panels on glass/metal frames and monocrystalline/polycrystalline silicon cell technology.
Their products come with a 25-year linear warranty, which provides more value than the two-tiered warranties offered by many other solar companies.
Kyocera's Solar Energy business provides a reliable, virtually maintenance-free power supply designed to convert sunlight into electricity at the highest possible efficiency. It has been involved in solar power since 1975 and has amassed a wealth of experience through its manufacturing plant at the Yamakura Dam in Japan.
As well as being a global leader in solar energy, they offer first-class customer service and supply complete systems at low wholesale prices.
Solarever USA, LLC (solarever) is an American-based company that designs, manufactures, and distributes solar panels. Established in San Diego in 2015, the company has established itself as a leading manufacturer of PV solar panels with manufacturing operations located in Colima, Mexico.
With 12 distribution centers, Solarever is looking to expand its customer base while providing consumers with the newest cheap-price alternative through innovation and customer care. They offer a 12-year product warranty and a 25-year linear power warranty. Their annual estimated revenue is $130,825.
Q.antum (Q-cells) is a leading producer of monocrystalline solar panels. Founded in Germany in 1999, Q.antum products have a 12-year product warranty and a 25-year linear performance guarantee. In the third quarter of 2021, its renewable business division saw 22.6 percent year-on-year growth to 1.2 trillion won and an operating profit of 35.2 billion won, marking the first time since 2020 that renewable business profits turned black.
S-Energy, founded in 2001, emerged as the first and best domestic solar company, raising the bar and setting new standards in what had previously been barren land.
Employing innovative technology with substantial experience in mitigating leads and losses, they have worked tirelessly to make clean and infinite energy freely available beyond solar power. Today they are recognized as one of Korea's most valuable companies.
Ureco solar panels are a high-quality, all-photovoltaic solar panel manufacturer with outstanding performance and reliability. They offer various solar panels, including monocrystalline, polycrystalline, and thin film panels.
In addition, all of Their solar modules come with many worldwide certificates, such as I.E.C. (Europe), U.L. (U.S.A.), M.C.S. (England), and V.P.C. (Taiwan), which ensure that you receive the best quality possible. Ureco is based in Taiwan and has been manufacturing solar panels since 2018, with revenue of over $5.5M.
WA Solar Supplies is a specialist designer, integrator, and supplier of solar-based power systems & components. Established in 1987, the company has provided quality solar energy solutions for over 30 years throughout Australia and its territories.
With extensive experience in remote area power, solar off-grid, and commercial & industrial solar power systems, WA Solar Supplies have been involved in some of Australia's most complex and challenging projects.
As a world leader in solar energy, Texas Solar is committed to providing you with the best experience possible. They are meticulous in their work and diligent in monitoring and managing every detail of your installation from start to finish.
The Texas Solar team has over 20 years of experience as a leading solar integrator and has completed more than 1,000 projects all over the world. Their projects range from several kilowatts to several megawatts in size and include everything from residential installations to large-scale utility-scale systems that provide power to entire communities. Texas Solar has a 25-year warranty on all their solar panels.
Related Articles:
SC-SOLAR is a leading global solar company in China. Since it was established, they have specialized in R&D, manufacturing, sales, and service of intelligent equipment in the solar industry.
Their products are mainly designed for photovoltaic power plants, home power systems, and other renewable energy applications. With its long history, continuous improvements, and strong supply chain system, SC-SOLAR has produced quality products sold to more than 20 countries and regions worldwide, such as the USA, Germany, France, Singapore, South Korea, Japan, India, etc.
Conclusion
These panels are known for their durability, efficiency, and eco-friendliness. However, there are some models which are more expensive than others. Before you buy a panel, make sure to do research on different brands and models to find the best one for you.
FAQ
How many types of panels are there?
Twisted nematic (TN), vertical alignment (VA), and in-plane switching panels are the three most common types of displays found in laptop and television screens (IPS). There are benefits and drawbacks to each form of panel; the one that works best for a given user will depend on their own circumstances.
The games you play, your gaming habits, and your preferences for visual quality and viewing angles are all important considerations when selecting a panel type.
How do I choose an electrical panel?
The number of circuits and amount of amperage provided differs between electrical panels. Find the amperage of your current panel listed on the main breaker.
When replacing your electrical panel, either match the amperage capacity of your current model or upgrade to a panel with a higher capacity if your power needs have increased.
What brand of electrical panel is best?
There are many different brands of electrical panels on the market, and it can be difficult to choose the best one for your needs. However, there are a few things you can keep in mind that will help you make the best decision.
For example, you should always consider your budget. How much can you afford to spend? You should also think about how often you'll use the item. If you only use it once in a while, you may not need to spend as much.
However, if you think you'll get a lot of use out of it, it's worth spending a little extra. That way, you'll be sure to get your money's worth out of the product. You don't want to end up regretting your purchase because you didn't spend enough. Do your research and find the best quality product you can afford. It's worth it in the long run!
---