Solar installers want easy accessibility and robust features in their solar design software. The easier they can provide sales proposals and financial analysis for their customers, the better.
The best solar software has to be able to streamline the solar experience. This includes making design easier, providing a hassle-free sales process, and speeding up installation and finalization so that contractors can handle more clients.
Convoluted software only serves to make solar PV technology more challenging than it needs to be. The good news is that there are some really great solar software brands available. As you will soon learn, you can improve your closing rate and provide your customers with an accurate, professional solar PV system through the use of this software.
If you are a contractor or plant owner, you owe it to yourself to check out these beneficial programs. You can soon turn your business into a profitable force, providing renewable energy in both the residential and C&I sectors.
Solar Design Software Reviews
HelioScope
Folsom Labs delivers one of the best solar system design software packages for PV system installers. HelioScope is a PV sol design tool that is used by many leading photovoltaic PV companies and for good reason.
Its comprehensive features make it easy for users to manage their solar projects and provide their customers with renewable solar energy. HelioScope's CAD-based layouts and remote shade analysis ensure that you provide your clients with the best energy management.
Just recently, the California Energy Commission approved HelioScope's shade reports for use in verifying solar access. Previously, the National Renewable Energy Laboratory (NREL) validated HelioScope's 3D solar PV simulation model for use in remote applications.
This is great news and a huge benefit to solar PV installers. Less time on the customer's roof means you can spend more time closing the deal on your solar PV system.
HelioScope's remote shade analyzer works to provide you and your clients with a hassle-free sales experience. Users can present their designs for their PV systems via PV simulation much more efficiently, allowing you to take on more projects and increase your customer base.
This software makes it easy to submit sales proposals and close on solar PV technology. And if you currently use other apps, HelioScope easily integrates with a number of popular programs to give you a streamlined user experience.
HelioScope is the gold standard when it comes to providing clean, renewable energy. This powerful tool gives you everything you need to design, present, sell, and install a grid-connected solar PV system.
HelioScope even offers a free 30-day trial so you can try it out for yourself before you buy it. But with its great reviews and feedback, HelioScope is sure to be a solid investment.
Aurora
Solar energy companies of all sizes use Aurora Solar PV design software. As the best cloud-based PV simulation software tool, Aurora serves to compile everything from modeling software to design tools for a user-friendly experience.
This ensures that contractors can create a solar PV design for their customers quickly and efficiently. From the PV Syst design to the homeowner's grid-connected solar power system, Aurora's solar PV simulation software gives you the tools you need to take care of your customer in a streamlined and convenient manner.
You want to provide renewable energy as efficiently as you can, and the cloud-based software allows for quick access to the system design tools you need to make it happen. Aurora uses its solar PV simulation software to help you build your PV sol system from the ground up.
Designing solar systems is made easy thanks to a CAD interface. And coupled with handy shade analysis, you can design your photovoltaic system with precision and accuracy.
Similar to HOMER Energy and its HOMER Pro hybrid optimization model, Aurora allows you to easily manage your energy generation and solar system PV modules for greater efficiency. This ensures that you're getting the most out of your PV design costs.
There is even an automatic compliance system that checks the energy production to make sure everything is within NEC rules. You will have access to financial support, as well.
Your project managers and decision-makers will find that it's easier to manage your customer database, projects, products, cash flow, and more. There's a lot that goes into renewable energy and solar PV system energy production.
Having a powerful tool like Aurora to handle it all in a robust system design package makes this solar PV system software worth every penny. And with the handy Fill Zones technology, you can be sure that your clients receive the best power generation from their solar PV system.
This part of Aurora's robust solar design software automatically adjusts the entire database list of solar modules, inverters, and stringing to help you maximize the number of installed modules. Fill Zone ensures that you provide your customers with the best solar PV solution for their needs.
Furthermore, some news announced by the Department of Energy states that Aurora is developing a web-based application that allows you to see the solar potential of your customer's roofs. This is a huge advantage for PV system installers, as it will allow you to see better weather data in relation to shading.
This will give you greater accuracy in the installation of PV solar panels, ensuring that your clients get the very best solar energy.
Solargraf
Solargraf is a user-friendly solution that uses web-based system design software and beneficial features. What's really incredible about Solargraf is its ability to simplify and speed up the customer proposals process.
Whereas some programs can take hours to project, management software like Solargraf does it in mere minutes. That's a huge advantage to contractors who have more installs on their plates and other customers waiting. The solar industry can get rather hectic at times.
Having software that takes a big bite out of your time on projects is an invaluable feature. Although this technology isn't anything new, it is highly accessible, making it an excellent choice for solar panel companies.
You can easily measure your project site surface area to help you create detailed line diagrams to support your PV design. Other features include shade reports, rich map support, and simplistic yet effective financing tools.
It's nice being able to negotiate your sales proposal in real-time and make adjustments to your bill and privacy policy when needed. If you've been looking for an application that enables you to handle your financing easily, Solargraf is a solid investment.
Users can keep track of performance ratio, permits, customer sales database, and more – all from a mobile device for greater convenience while you're away from the office. When your customer is ready to sign, Solargraf lets you collect electronic signatures for greater convenience.
The quote system is really handy, too. With this, Solargraf lets you detail solar energy estimates and usage so you can present it quickly and efficiently to any customer. And if you need assistance along the way, Solargraf offers a comprehensive support system to walk you through any questions with the app.
Managers will appreciate the monthly or yearly subscriptions offered by Solargraf. So you don't have to lock yourself into a contract that you may not need if you run into a slow month.
Dvinci.co
Residential and commercial solar owners who are looking for the best deal on solar panels and renewable energy will find Dvinci to offer a wealth of energy resources. Although it is a relatively new startup, Dvinci has quickly proven itself in the solar market by working to provide customers with the best energy savings.
Founded in 2016 by Walid Halty and Ahmad Hodroj, Dvinci Energy's dedication to streamlining national renewable energy had saved its clients more than $45 million by just the following year and is projected to save over $1 billion presently.
Solar panel contractors will also find support through Dvinci.co, Dvinci Energy's solar power software platform. PV system designers will love the enterprise-level tool selection and system. And thanks to AI engineering design software, you can easily map solar power systems layouts for better solar management.
Customer service is made easy, too, thanks to the instant checkout tool and products marketplace. Homeowners and contractors alike will appreciate the multiple energy resources offered by Dvinci.co.
You can compare local solar panel installers to ensure that you are getting the best price and get free quotes through Dvinci. Solar PV owners can use Dvinci.co to check more than 300 rebate authorities to get incredible savings on their energy systems.
Thanks to Dvinci's easy-to-use PV system software, you can be sure that you're staying on top of your energy management. Whether you are a solar panel business or homeowner, Dvinci Energy will help you get up and running by streamlining the decision-making and design process.
Honorable Mentions
Now that you've seen the best, let's list some other solar software that can benefit you in providing your customers with excellent service. You don't have to necessarily use just a single program. You may find that you get better results when you combine the services of another solar program.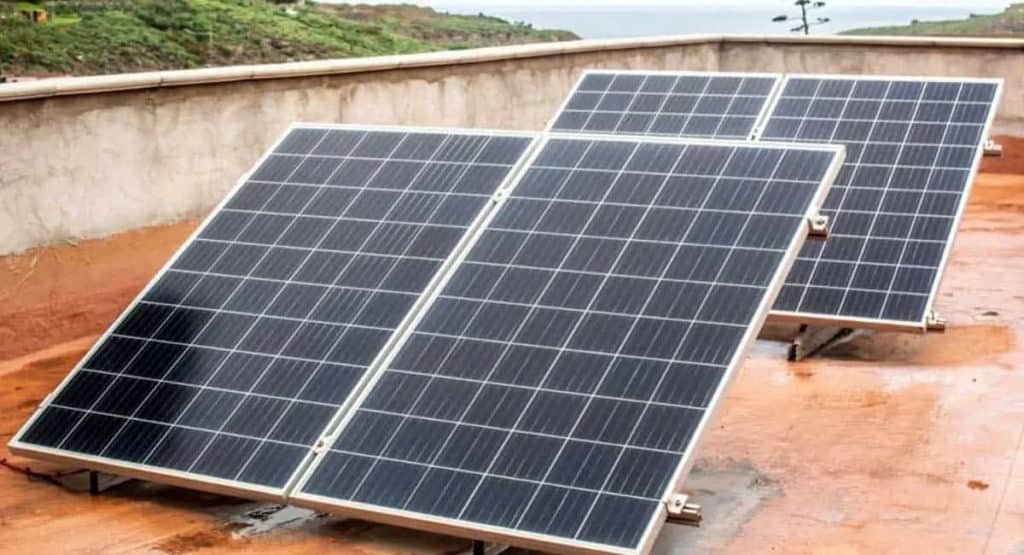 Depending on your area of expertise, some of the solar tools in the following list may not apply to you. Furthermore, some may not be needed if you're going to be using one of the above software options.
Solar-Log Base
If you own one of the quarter-million solar PV plants worldwide, it pays to keep an eye on your energy storage. Thanks to Solar-Log Base's solar technology, you can identify an underperforming solar plant in real-time.
This ensures that you're getting the best power generation. Solar-Log Base provides systems and tools that make it easy to monitor your solar energy systems.
Solar O+M
Similar to Dvinci.co, Solar OM serves to connect home and business owners with the best service. This serves to ensure that they invest in quality PV systems and solar PV panels. As a consumer, you want to get the best solar energy possible.
Companies like Solar OM streamline the process by providing a full analysis of solar features to ensure that you are giving your clients the best solar power.
System Advisor Model (SAM)
From the National Renewable Energy Laboratory comes System Advisor Model, or SAM. This software facilitates decision-making for the solar energy market. Why is this software important?
For one, it's free. And two, it models a wide variety of systems for renewable energy. From residential rooftop solar PV power to solar water heating, SAM is a must-have for managers and engineers.
SAM also offers financial models for solar projects – both residential and commercial. SAM features software that helps keep your client's energy bills to a minimum through its generated power.
Laplace Systems
Looking for solar PV monitoring and analysis software? With Laplace's software technology, you can present designs and simulations for your customers. Its database of tools and features makes it easier to determine solar module placement for your clients more accurately.
Laplace is a solid choice for beginners who are looking for an easy way to manage their business model and provide their customers with accurate solar service. You will find a wealth of sophisticated programs and tools that are designed to simplify the solar experience.
Laplace is made for the following PV professionals, but may be suitable for others, as well:
Engineers/Architects
System designers
Field technicians
Site surveyors
Salespersons
Analysts
You can request a free trial of Laplace's Solar Pro so you can get a feel for how it might benefit you and your installation company. Free trials are important, as they can help you determine which software is best suited for your needs.
Be sure to check out any free trials offered in the main review section, as you will get a first-hand look at why they are the most-used among solar installers.
---